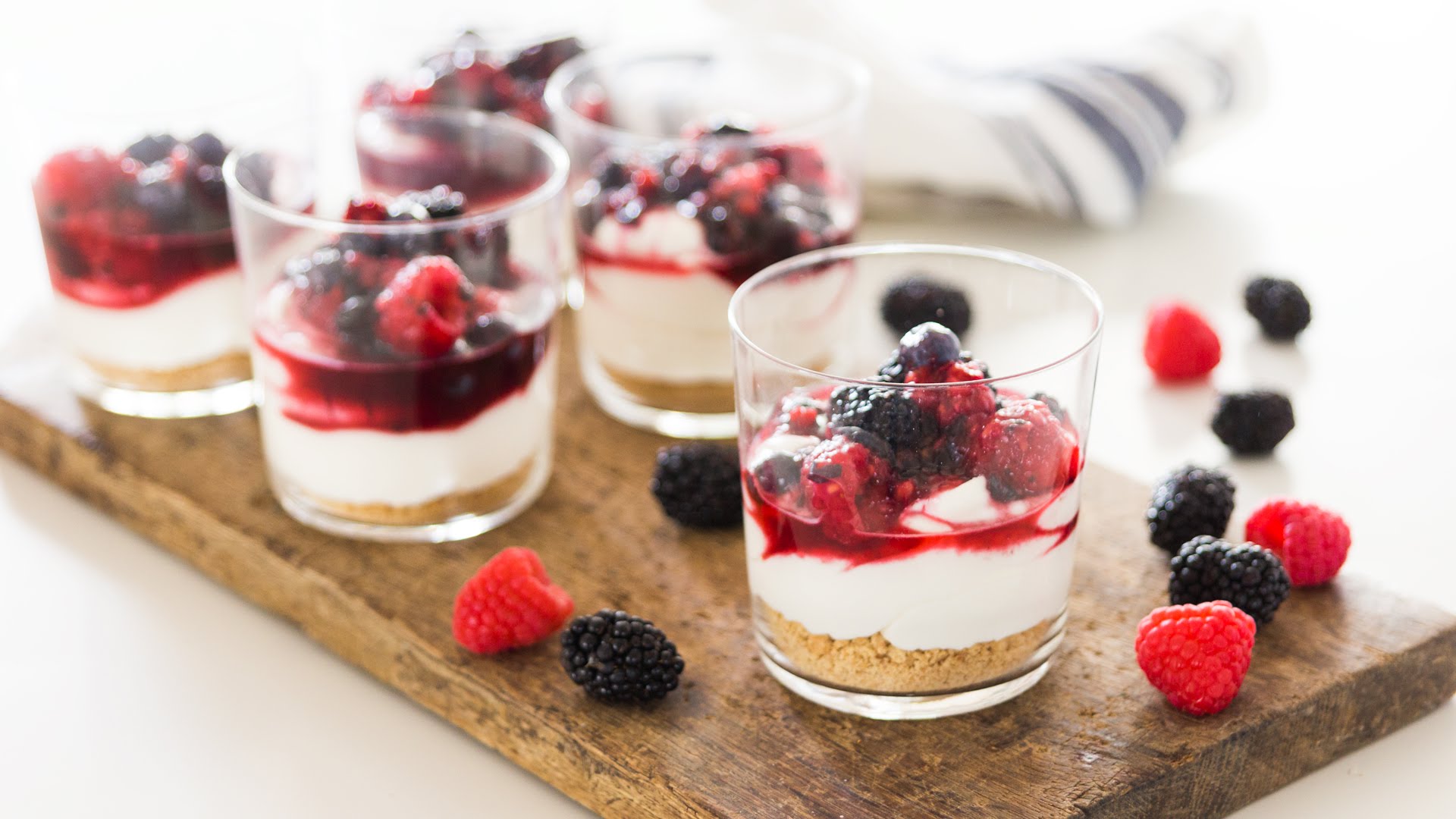 What a great dessert to make for that special dinner party as you serve it in pretty glasses .. when I came across this recipe I knew I had to share it with you as it is a perfect summery dessert that will WOW your guests
I love cheesecake it is one of those desserts that most of us love and with the berries it is so delicious a great way to end that perfect meal
This great recipe has been brought to you by The Gray Boxwood on YouTube , thanks for sharing it with us
Here below is the recipe and the video tutorial to watch both from the YouTube channel
INGREDIENTS
– 8 whole graham crackers, crushed into crumbs
– 1 package cream cheese, room temperature
– 1/4 cup sour cream
– 2 tablespoons lemon juice
– 1/4 cup + 1 tablespoon white granulated sugar
– 1 cup whipping cream
– 1/2 cup blueberries
– 1/2 cup blackberries
– 1/2 cup raspberries
– 2 tablespoons cassis


INSTRUCTIONS
Evenly sprinkle graham crackers into each glass.
In a large bowl, whip cream to stiff peaks and set aside.
In a separate bowl, whip the cream cheese, sour cream, lemon juice and 1/4 cup sugar until smooth. Fold into whipped cream until combined and no streaks remain.
Evenly spoon cheesecake mixture into glasses on top of graham cracker crumbs. Chill cheesecakes 4-6 hours before serving to allow cheesecakes to firm.
While chilling, prepare berries. Ina small bowl, mash together 1/4 cup of each berry with 1 tablespoon sugar and casis. Fold in remaining 1/4 cup of each berry and set aside.
Before serving, spoon berry mixture over cheesecakes.