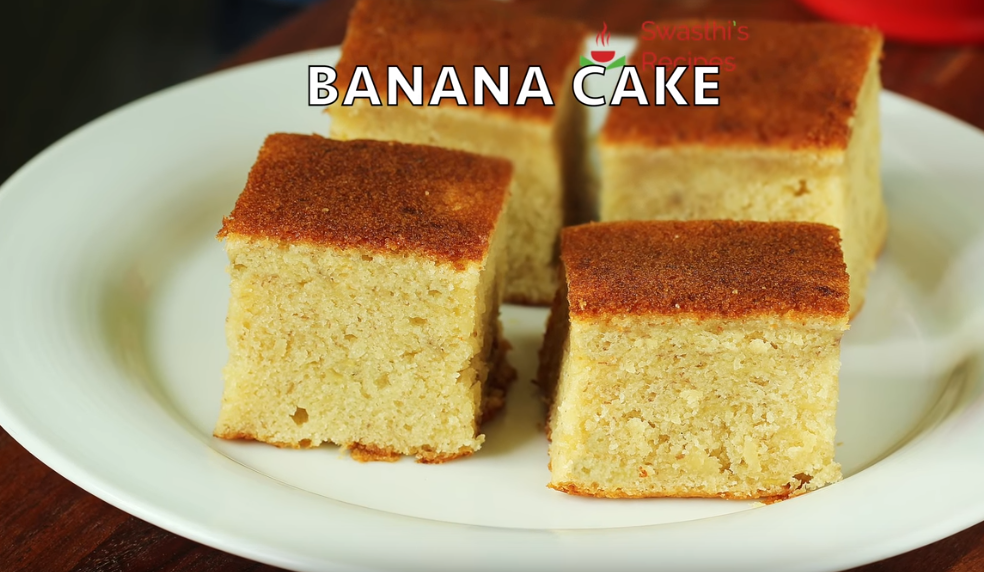 Looking for a simple recipe that will satisfy different kinds of tastes? Some prefer rich and decadent desserts; some prefer fresh and fruity ones. But, banana cake is a real crowd-pleaser. You can never go wrong with this simple recipe. On the other hand, this is a great way to use those overripe bananas that you forgot that existed somewhere in the kitchen.
Bananas are not here only for adding flavor to the cake. They will add moisture and fluffiness and improve the structure as well. Mashed bananas can even be used as a replacement for eggs in baking. Just make sure that they are overripe, to a point when the peel is all brown and looks unattractive for eating. At this stage, the percent of sugars is so high, which means that the recipe will benefit from an additional natural sweetener.
The thing about banana cake is that there are so many different recipes and variations, which means that anyone can find the thing that works for them. If you are looking for something moist and fluffy and similar to a classic butter cake, then this is the best recipe that you could find.
Ingredients for Banana Cake
1 cup of granulated sugar
½ cup of soft butter
1 teaspoon vanilla extract
2 eggs
2 cups of all-purpose flour
2 ½ teaspoons baking powder
½ teaspoon salt
¼ cup whole milk
1 cup mashed bananas
How to Make Banana Cake 
Preheat your oven to 340 F or 170 C and grease an 8×8 inch square baking pan.
In a large bowl of an electric mixer, add in butter and granulated sugar. Add in vanilla extract and beat all together well until well incorporated and combined. Beat in the eggs, one at a time beating well between each addition: sieve flour, baking powder, and salt. Combine until well incorporated and add in milk and mashed bananas altogether. Mix well until combined and pour the batter in 8×8 inch well greased and lined with parchment paper baking pan. Bake for about 30 minutes until golden brown, and an inserted toothpick comes out clean.
Let it cool and slice this banana cake into squares. Serve with icing sugar.
To see the original recipe that inspired this one, check out the recipe for Banana Cake found at Swasthi's Recipes.