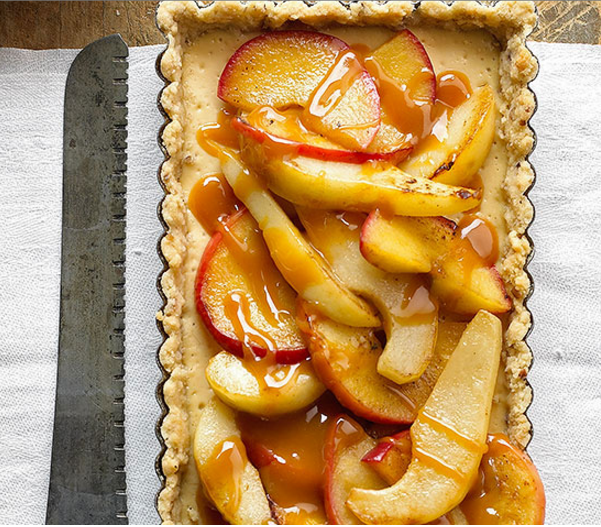 There is nothing quite like a good fruit pie or tart this time of the year especially at the weekend or Holiday times when you can make it at your own leisure and then sit down and enjoy it with family or friends, so I just had to find some recipe that I think have that fruit pie/tart wonder about them , so how about this amazing Apple-Pear Tart , it certainly looks delicious doesn't it ?
This great recipe has been brought to you by bhg.com website, thanks for sharing it with us
Here below is an excerpt about this recipe from the website
Pile two types of skillet-cooked fruits into a caramel-pecan cookie crust for a fall tart worthy of being a centerpiece. Drizzle the easy, elegant dessert with caramel before serving.
Purchased pecan shortbread cookies are the crust's main ingredient in this recipe. Add cream cheese, apples, and pears and drizzle with caramel topping for a scrumptious dessert.