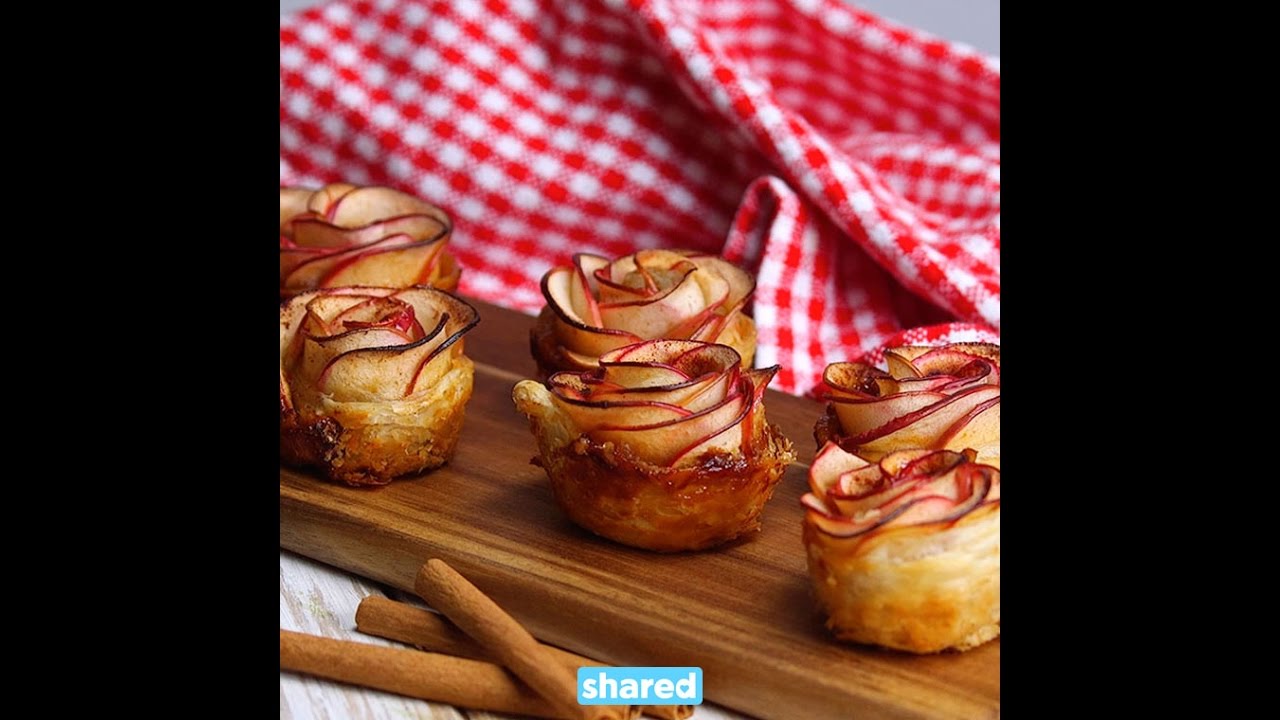 I really love this recipe as soon as I came across it, these baked apple roses would be so good to make for a dinner party or special occasion, they do look difficult to make but I can assure that they are so easy to make .. Yummy
A really great recipe so why not check it out
This recipe has been brought to you by Shared Food on YouTube and shared.com website, thanks for sharing this recipe with us
Here is a list of the ingredients you will need from the website and the video tutorial from YouTube
Ingredients:
Half a package puff pastry sheets (1 sheet), thawed
2 red apples
2 tablespoons lemon juice (from 1/2 lemon)
1 tablespoon all-purpose flour, to sprinkle on the counter
3 tablespoons apricot preserves
1/2 teaspoon or as needed, ground cinnamon
1 teaspoon or as needed, powdered sugar for topping (optional)
Apple desserts are the best. Such a classic flavor goes beautifully with pastry, pie, cookies – the sky's the limit! These Baked Apple Roses are so impressive looking, but little does everyone else know that they're super easy!

Puff pastry makes these nice and flaky, and the apricot preserves add a hint of sweetness to keep the apple flavor going. Serve these for a holiday shindig or bring them to a work party and you get to be the hero!
To Get The Recipe :http://www.shared.com/baked-apple-roses-are-2086959571.html