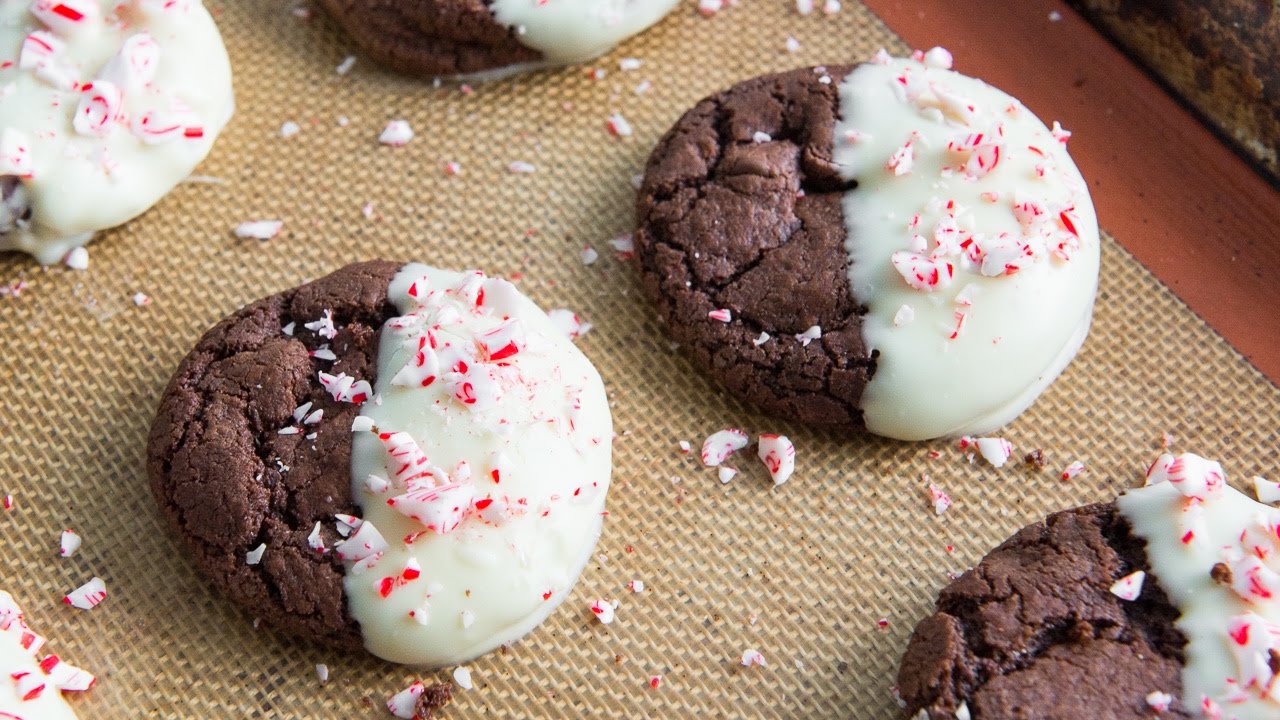 I think these cookies would be so perfect to make for that treat to have with a hot chocolate after you have been busy shopping .. I really love them and will certainly be giving this recipe a go that is for sure ,  I really hope you give them a go to or pass this recipe on to friends .. happy baking
This great recipe has been brought to you by Fifteen Spatulas on YouTube, thanks for sharing this recipe with us
Here below is the recipe and the video tutorial to watch both from the YouTube channel
TRIPLE CHOCOLATE CANDY CANE COOKIE RECIPE
Makes about 2.5 dozen cookies using a 1.5T cookie scoop
Ingredients:
1 cup all purpose flour
1/2 cup unsweetened cocoa powder
1/2 tsp baking soda
1/4 tsp. salt
⅔ cup bittersweet chocolate chips
1 stick (1/2 cup) unsalted butter
2 large eggs
1.5 cups sugar
1 tsp pure vanilla extract
1 cup semisweet chocolate chips
1 cup white chocolate chips, melted
4 candy canes, crushed
Directions:
Preheat oven to 325F.
In a medium bowl, whisk together the flour, cocoa powder, baking soda, and salt.
In a microwave-safe bowl, combine the bittersweet chocolate and butter, and microwave in 30 second intervals, stirring each time, until melted.
In a large bowl, whisk to combine the eggs, sugar, and vanilla. Add the melted chocolate butter mixture, and whisk to combine. Add the dry ingredients and stir together with a spatula to form a thick dough. Fold in the semisweet chocolate chips.
Use a 1.5T medium cookie scoop to portion out scoops of cookie dough, 12 per half sheet pan. Bake for 13-14 minutes, until the cookies have flattened out and look crackly on top. Let cool on the baking sheet.
Dip half of each cooled cookie into melted white chocolate, then sprinkle with crushed candy canes. Enjoy!