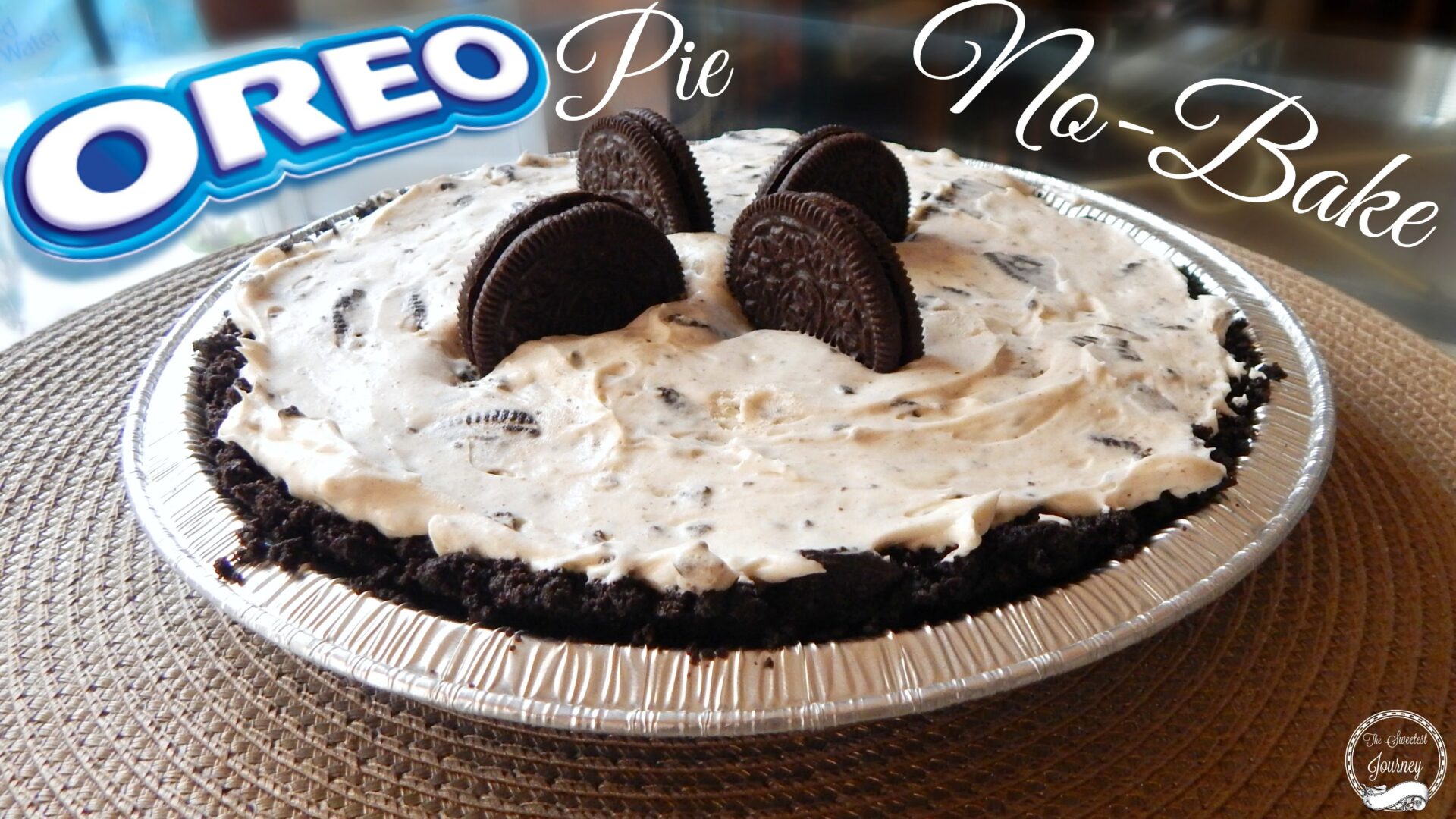 If you are looking for that creamy pie then look no further here is one for you to make, this Oreo no bake pie looks so good great for any occasion I think .. a dinner party or family dessert I love it .. so easy to make as well as you can see from the ingredients and the video tutorial below
This great recipe has been brought to you by The Sweetest Journey on YouTube, thanks for sharing it with us
Here below is the recipe and video Tutorial both from the YouTube channel
Ingredients:
– 10 whole Oreo cookies (with filling)
– 24 whole Oreo cookies (without filling)
– 5 Tablespoons Butter, Melted
– 8 oz. Cream Cheese, Softened
– 1/3 Cup Sugar
– 2 Cups Cool Whip Topping (Whipped Cream)
*Makes one 9 inch pie.
Directions:
1. Crush the 24 Oreo cookies to form fine crumbs. Mix melted butter into the crumbs well. Press onto bottom and sides of a 9 inch pie pan. Refrigerate while making filling.
2. Roughly chop the 10 remaining Oreo cookies, set aside. In a bowl, blend cream cheese and sugar with an electric mixer at medium speed, until light and fluffy. Add chopped Oreos and Cool Whip. Gently fold together.
3. Pour filling onto pie crust and smooth out. Option to decorate top of pie with more Oreos. Refrigerate for 2 hours or until firm.