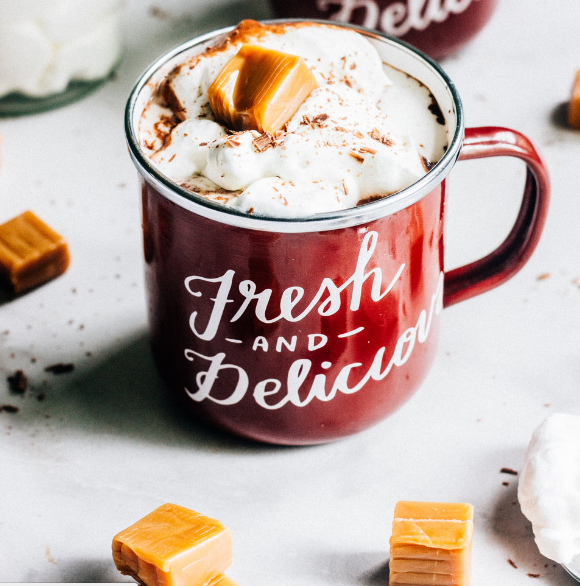 I love this hot chocolate recipe because of the caramel in it is so good that you just have to give it a go I just know you won't be disappointing because if you love hot chocolate you will love this recipe .. great for the holidays too
This great recipe is brought to you by THE WHOLE BITE on aol.com website, thanks for sharing these recipes with us
 Here below is a list of the ingredients you will need and an excerpt about this recipe from the website
I've always been a firm believer in hot chocolate over hot cocoa (the difference being melted chocolate vs. cocoa powder). Melting the chocolate on the stovetop, whisking in some milk or cream and letting it simmer away for a little bit produces the thickest, richest and just all around best hot chocolate you can make. I will make exceptions for hot cocoa, namely the Swiss Miss packets with the fake little marshmallows because I love that stuff. But if I am making it at home, it's hot chocolate all the way. But. There's always a but. While I was making this hot chocolate, I first tried to stick to my basic chocolate to milk ratio.

However, once I added the caramel and the salt (wayyy to much on my first try. oops.), I felt like it wasn't actually chocolatey enough. The other flavors had snuffed out some of that chocolate flavor to the point where it only made me a little weak in the knees rather than fully knocking me flat on the floor. Unacceptable. So in this case,

I used melted chocolate as the base but also stirred in 1 tbsp. of cocoa powder, just to make sure there was no doubt in anyone's mind that there might be caramel and sea salt but chocolate is still queen bee.
Recipe:
5 ounces chocolate, chopped (you can use milk, dark or a combo. Just make sure you use what you love.)
3 cups milk or cream
1 tbsp. unsweetened cocoa powder
1/4 cup caramel candies, melted
1/2 tsp. sea salt, to taste
1 cup heavy whipping cream, chilled
caramels and chocolate shavings, for garnish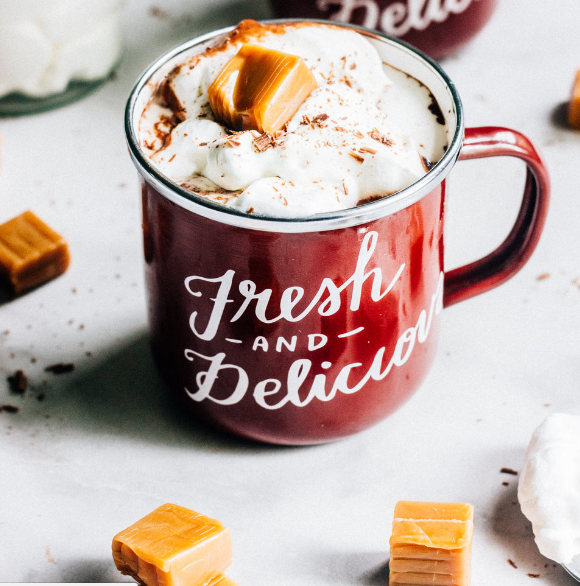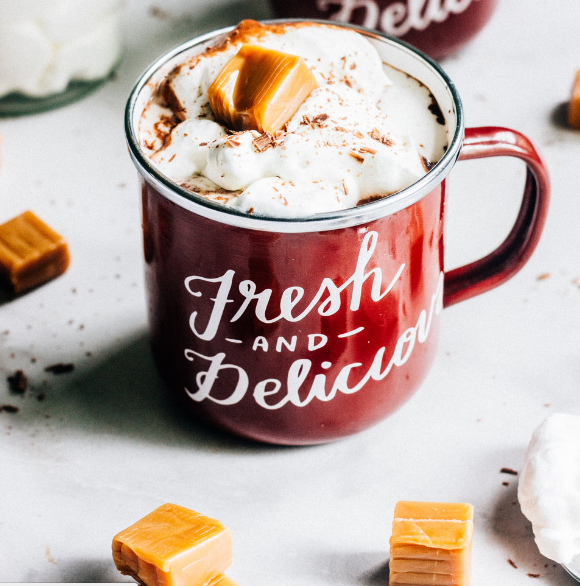 To Get The Recipe Please Use The Link Below