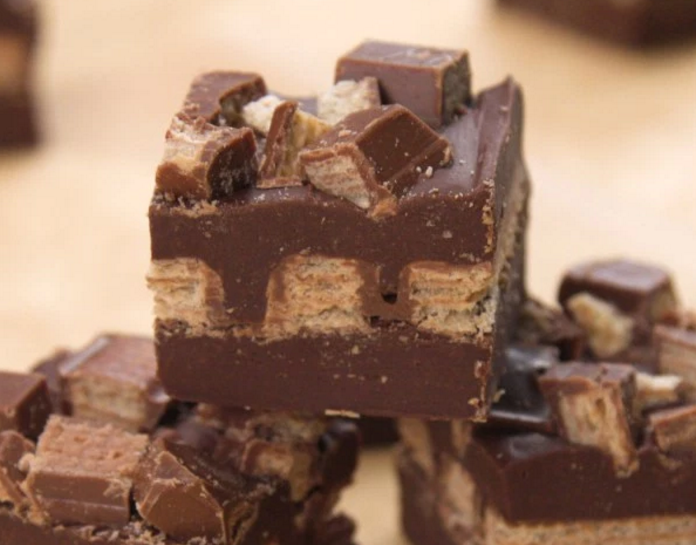 What a great fudge recipe is this kit kat one that has that wonderful kit kat in the centre of the fudge .. a really yummy recipe for all you fudge and kit kat fans out there , I was so pleased when I came across this recipe so I really hope you give it a go
This great recipe has been brought to you by TipHero on YouTube and tiphero.com website, thanks for sharing this recipe with us
Here below is the recipe and the video tutorial to watch
I love Kit Kat's and I love fudge so I thought why not combine them so I could get that nice crunchy wafer in a fudge bite. This recipe uses my easy microwave fudge recipe and involves putting Kit Kats right in the center of the fudge and then reserving some for breaking into smaller pieces and garnishing on top. Check out the video below to see how fun and easy this is to make:
Ingredients
3 cups semi-sweet or milk chocolate chips
1 (14 ounce) can sweetened condensed milk
2 tablespoons heavy cream
1 teaspoon vanilla extract
26 snack size Kit Kat bars
Directions:
Line an 8-inch square baking pan with wax paper or foil and coat with
non-stick spray.In a microwave safe bowl, combine chocolate chips, cream, and sweetened
condensed milk. Microwave chocolate mixture in 20-second intervals,
stirring in between each interval until chocolate is melted. Add vanilla
extract and stir well until smooth.