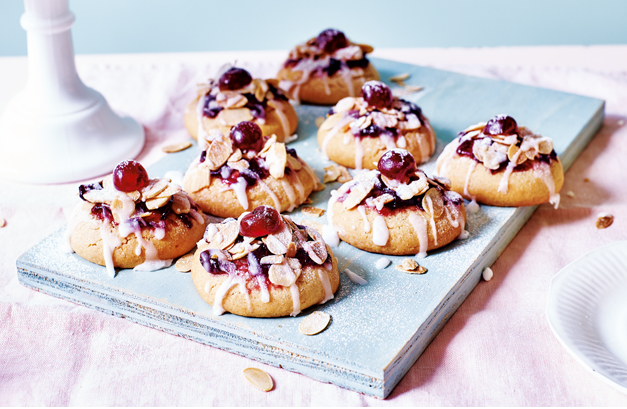 Cookies/biscuits are so good to make over a weekend to have with that hot chocolate or latte or whatever hot drink you prefer.. they are always great to have at hand in the cookie jar just for that perfect moment , so I wanted to find you some cookies/biscuit recipe that you might like to try .. how about these yummy BakewellCookies    .. they look so inviting don't they ?
This great recipe has been brought to you by realfood.tesco .com website, thanks for sharing it with us
Here below is a list of the ingredients you will need from the website
British bakes don't get much more retro than the Cherry Bakewell tart. Why not try our exciting spin on this classic, reinventing it as moreish cookies, topped with flaked almonds and jewelled glacé cherries, for a gorgeous afternoon treat?
Ingredients

150g (5oz) caster sugar
200ml (1/3pt) sunflower oil
2 eggs
1 tsp almond extract
350g (12oz) plain flour
1 tsp baking powder
1/2 tsp ground cinnamon
1/2 tsp salt
100g (3 1/2oz) ground almonds
For the icing and topping

150g (5oz) morello cherry conserve
75g (3oz) flaked almonds, toasted
75g (3oz) icing sugar, plus extra to dust
8 glacé cherries, halved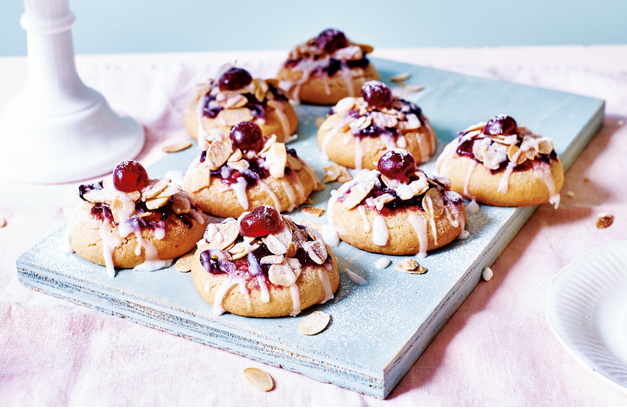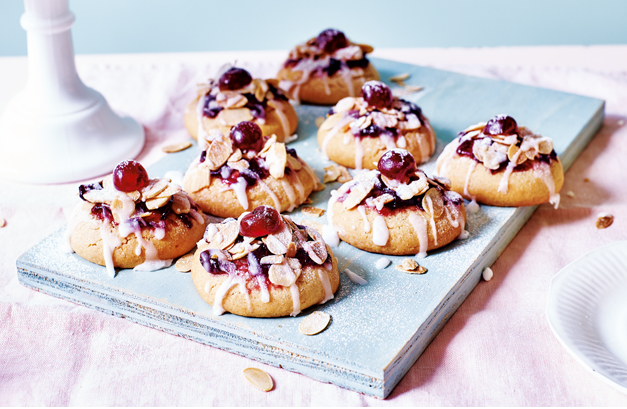 To Get The Recipe :https://realfood.tesco.com/recipes/bakewell-cookies.html