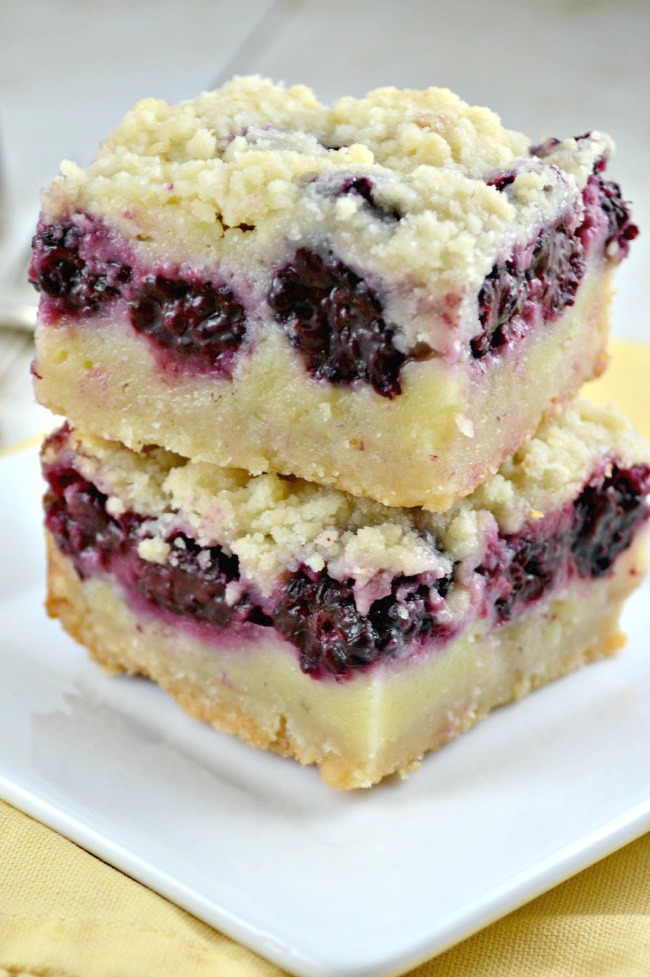 I love a good brownie or bar recipe so I wanted to share some recipes with you that I think you will love so how about these  Blackberry Pie Bars .. they look good don't they
.. I found the recipes from a wonderful website called gonnawantseconds.com which is owned by Kathleen Smith who is honoured  for us to share this recipe with you all
Here is a excerpt from Kathleen about this recipe which is on the website .. thanks for sharing such a wonderful recipe with us
To find the full recipe please use the link below
Pie Bars! Don't ya just love them?  I'm quickly becoming obsessed with them.  I haven't given up totally on pie……I don't think.  Maybe it's a seasonal preference.  You know a spring and summer kinda thing.  Keep it casual, eat with your hands, I don't know.  Okay,  btw, you can totally use cutlery if you'd like.  Maybe I'm just in a degenerative slide……

Yummy Blackberry Pie Bars. Can you say, "Hello perfect summer dessert."  I really, really love summer berries but blackberries happen to be one of my all-time favorite fruits!   They seem to be available year round here in California but during summer, when they're actually in season, they are just sublime!  Imagine that!

These wonderful bars consist of a buttery shortbread crust, a creamy custard like filling, chock-full of delicious blackberries and a shortbread crumble topping.  How fabulous does that sound my friend!!!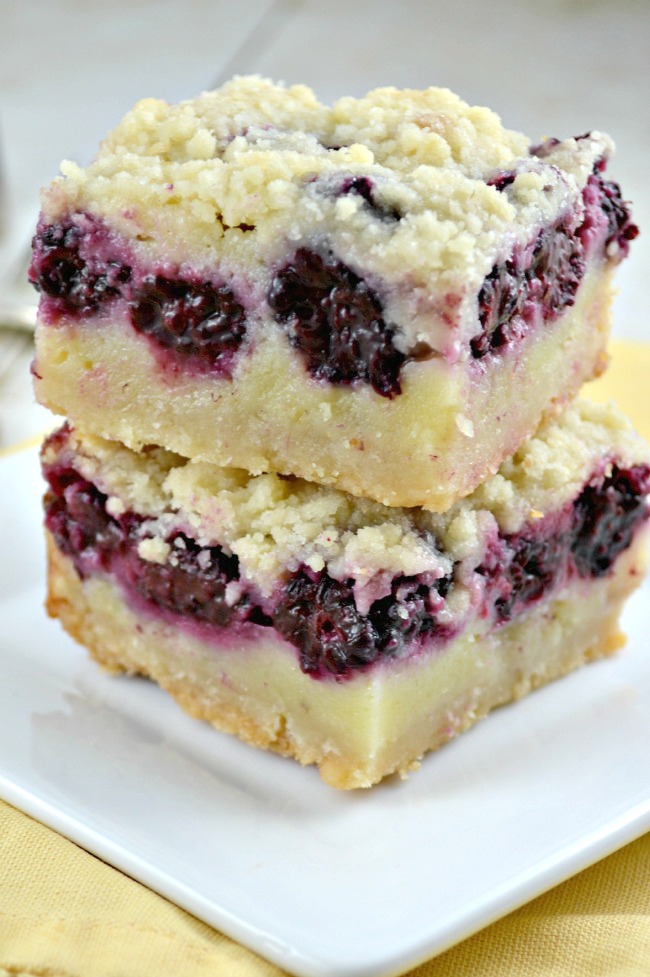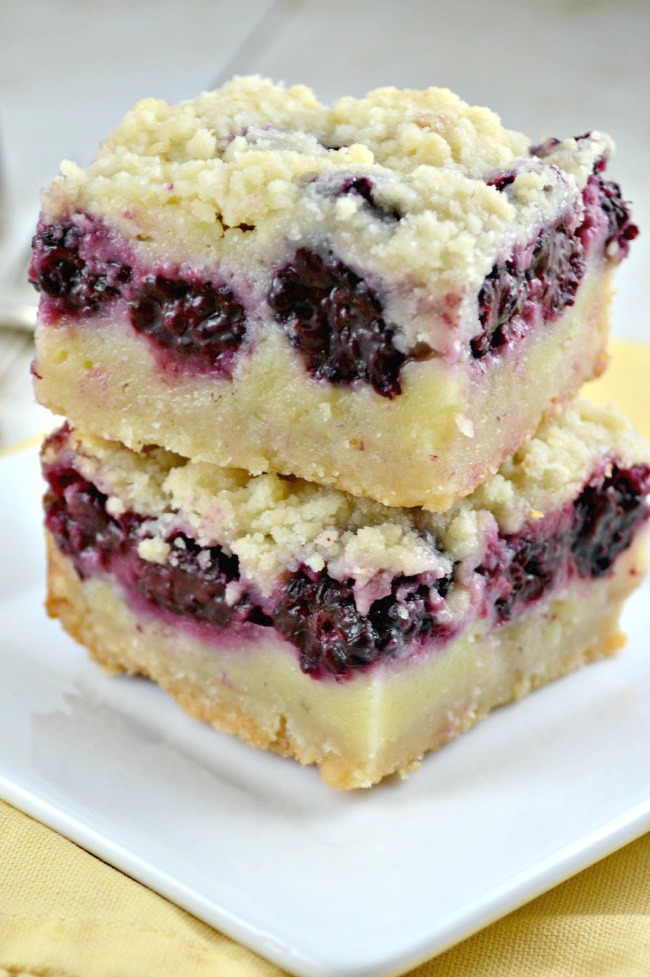 To Get The Full Recipe :http://www.gonnawantseconds.com/2014/06/blackberry-pie-bars/