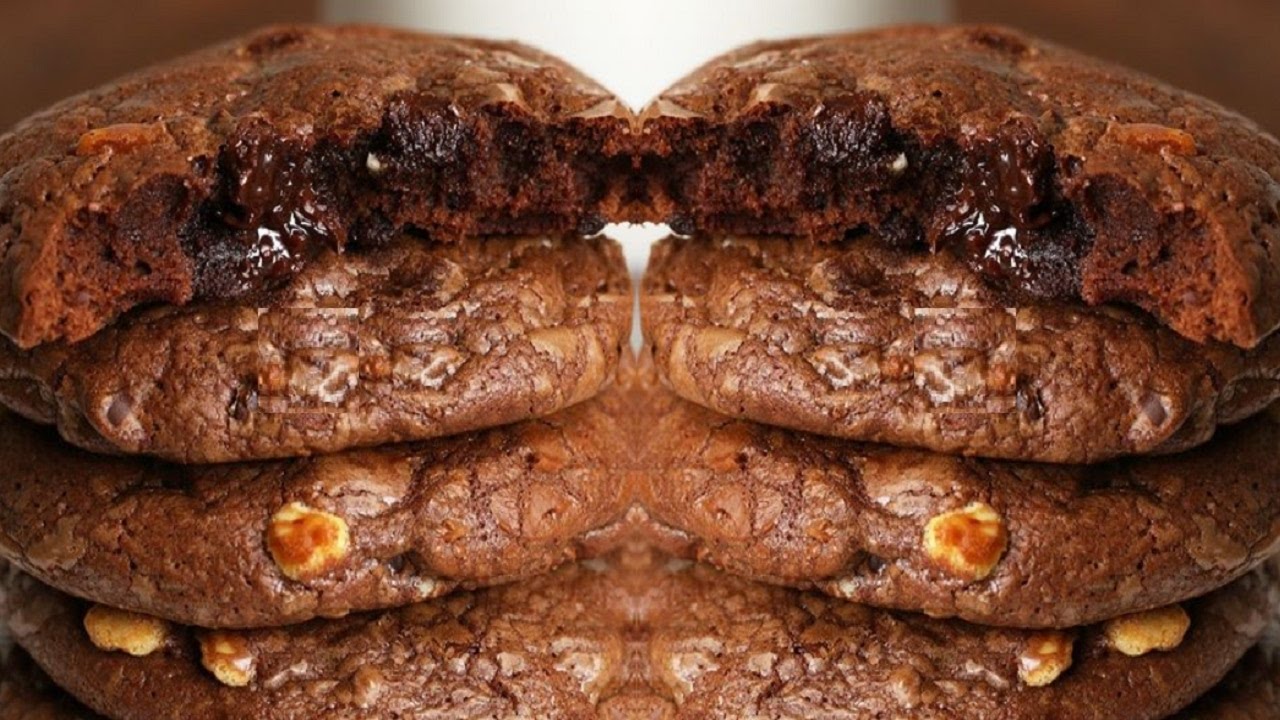 I love these cookies they look so delicious don't you think ?, they are one of my favourites they have that brownie aspect about them which we all seem to love hey are also fudgy .. well what else can I say apart from you just have to make a batch or two
This great cookie recipe is brought to you by BuzzFeed Food Recipes on YouTube, thanks for sharing it with us
Here below is the recipe and video tutorial both from the YouTube channel
Makes 10-12 cookies
INGREDIENTS
150 grams brown sugar
2 eggs
100 grams butter, melted
100 grams chocolate, melted
1 teaspoon vanilla extract
125 grams plain flour
1 teaspoon baking powder
½ teaspoon salt
100 grams dark chocolate chips
100 grams white chocolate chips
PREPARATION
1. Preheat the oven to 180°C/530˚F and line a baking tray with greaseproof paper.
2. In a large bowl, whisk together the brown sugar and eggs.
3. Next, whisk in the butter, chocolate, and vanilla extract.
4. Fold in the flour, baking powder, and salt.
5. Finally mix in the chocolate chips.
6. Chill in the fridge for 30 minutes, until slightly set.
7. Scoop golf ball-size dollops of cookie dough onto the baking tray, making sure you leave enough room for them to spread out.
8. Bake for 12 minutes, until crispy on top and slightly gooey in the middle.
9. Enjoy!
A conversion chart should you need it for the ingredients