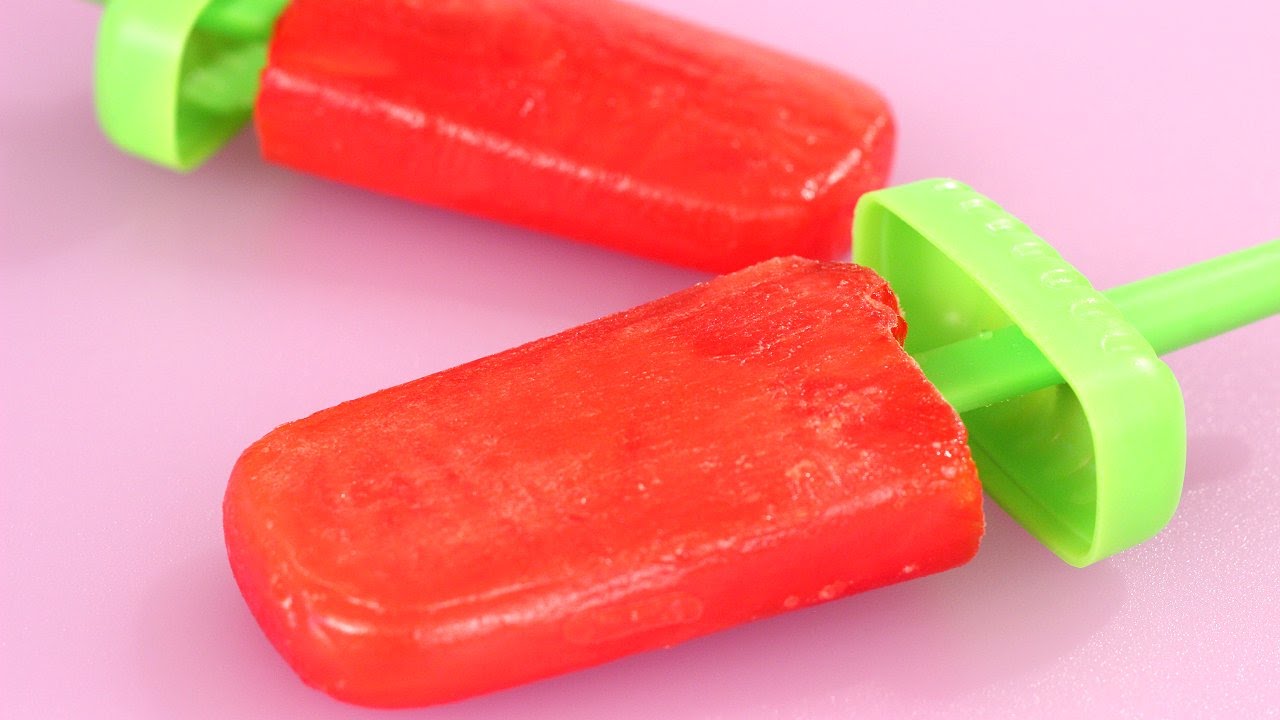 With it being National Cherry Popsicle Day ..  I wanted to find you a recipe that is easy to follow so when I came across this recipe on YouTube I though how easy it is to watch a tutorial  to see how to make these delicious popsicles
A really great way of cooling down and having a delicious treat
This recipe is brought to you by Amy Lynn's Kitchen on YouTube , thanks for sharing this recipe with us
Here below is  the video tutorial to watch
National Cherry Popsicle Day
On August 26, treat yourself to a cherry popsicle as it is the National Cherry Popsicle Day.
A popsicle is a flavored frozen snack also referred to as ice pop, freeze pop, ice lolly, ice pole, ice block, ice lollipop, and chihiro.
Popsicle is the most popular brand of ice pop in the United States and Canada. Due to its popularity, it has become a genericized trademark. Nowadays any ice pop, regardless of format or brand, can be referred to as popsicle.
Cherry popsicles are made by freezing cherry juice or any freezable cherry-flavored beverage. Homemade cherry popsicles may contain coconut milk or Greek yogurt mixed with fresh or frozen cherries.
To celebrate the National Cherry Popsicle Day, you can indulge yourself with a store-bought cheery popsicle. But we suggest that you try making cherry popsicles yourself. Here is an easy recipe for you.
Place 16 ounces defrosted frozen cherries in a blender or food processor. Process until smooth. In a bowl, combine 1 cup plain Greek yogurt and 2 tbs honey. Pour 2 tbs cherry puree into each popsicle mold. Then pour 2 tbs yogurt with honey over puree. Repeat until molds are full. Place popsicle sticks in molds and put in the freezer. Usually it takes at least 4 hours for popsicles to freeze
Article source :https://anydayguide.com/calendar/188