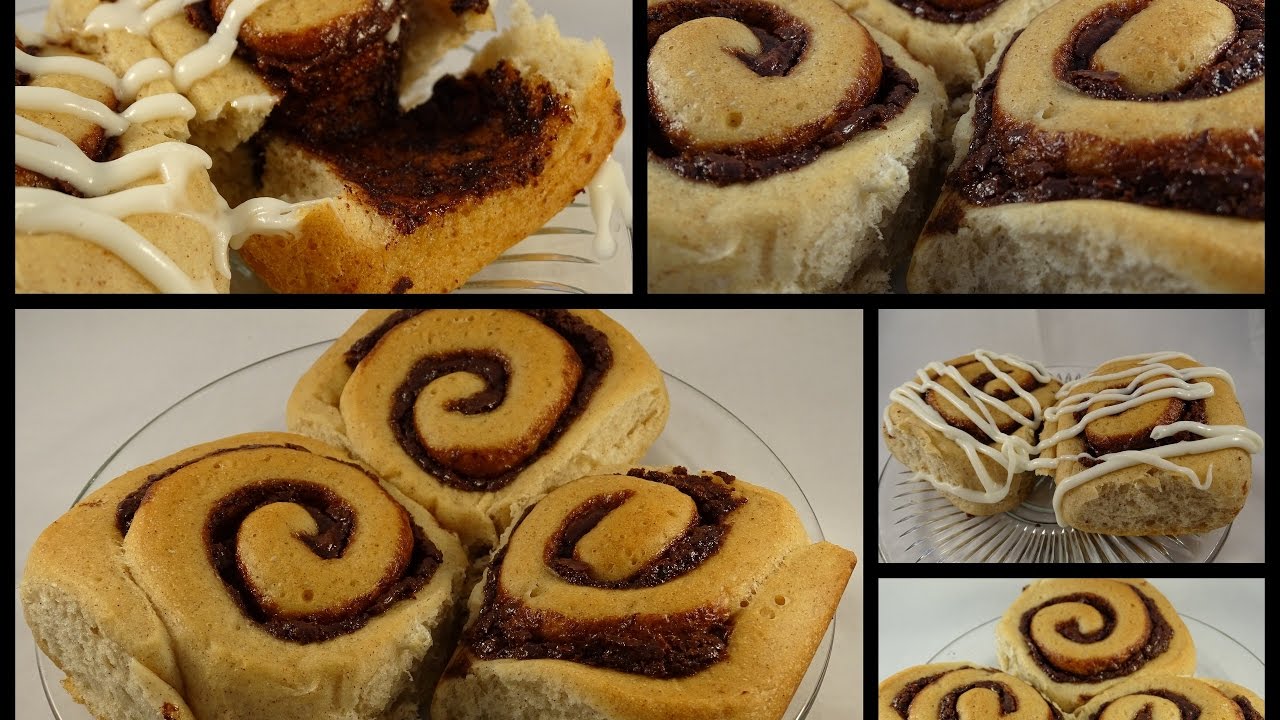 I love to bake and look for new recipes that I think you will all love to try out too, so how about these Chocolate Cinnamon Buns, they look so inviting and a really easy recipe to follow as I found it on YouTube so there is a video to accompany the recipe which is ideal when it comes to following recipes so happy happy
This great recipe has been brought to you by yoyomax12 – the diet free zone on YouTube, thanks for sharing it with us
Here below is the recipe and video tutorial for you
Ingredients
1 tsp granulated sugar
8 g (0.25 oz) or about 1 tbsp of regular yeast
(I used instant yeast and it was fine)
3 tbsp butter melted
1/3 cup milk
1 egg
1/2 tsp vanilla
3 1/2 cups all purpose flour
1/2 cup granulated white sugar
1 1/2 tsp cinnamon
1/2 tsp salt
Filling:
2 bars (100g or 3.5oz each for a total of 200g or 7oz) Lindt Excellence Sea Salt Dark Chocolate
**NOTE** This recipe was found in an advertisement for Lindt chocolate in the magazine. It is an excellent chocolate but you could use any kind of high quality dark chocolate for this recipe.
1/3 cup brown sugar
3 tbsp melted butter
Put water and tsp of sugar in a small bowl. Stir in yeast and allow to proof for 5-10 minutes or until foamy.
In a medium bowl, whisk together the milk, egg and vanilla together.
In a large bowl combine the flour, 1/3 cup sugar, salt and cinnamon.
Pour the foamy yeast into the egg/milk mixture , add the 3 tbsp of melted butter and stir.
Pour the combined liquid into the bowl containing the flour mixture.
Stir with a spoon until it comes together, turn out onto a countertop and knead for 5-8 minutes until you have a smooth elastic dough ball. You may have extra flour that doesn't knead in, that's okay.
Place in a greased bowl and turn dough ball to coat it with oil.
Cover and place in warm place to rise until doubled (about 1.5 hours).
Take the chocolate and brown sugar and put it in a food processor.
Process until you have fine crumbs. Add 3 tbsp of melted butter and pulse 10-15 times until even.
Roll out dough into a 35cm (14″) square.
Spread chocolate filling over dough to within 1 inch of edge.
Roll up and pinch seams and ends together.
Slice into 12 to 15 slices and place into the bottom of a greased 9×13″ or 10×15″ baking dish.
Cover and let rise for 45 minutes to an hour until almost doubled in size.
Bake at 350 F for 25-30 minutes until golden brown.
Allow to cool 15 minutes and then enjoy!
Drizzle with glaze if desired.
Glaze:
Whisk 1 1/2 cups icing sugar with about 2 tbsp milk or cream until it is of drizzling consistency.
This recipe was found in an Ontario LCBO magazine called "Food and Drink"