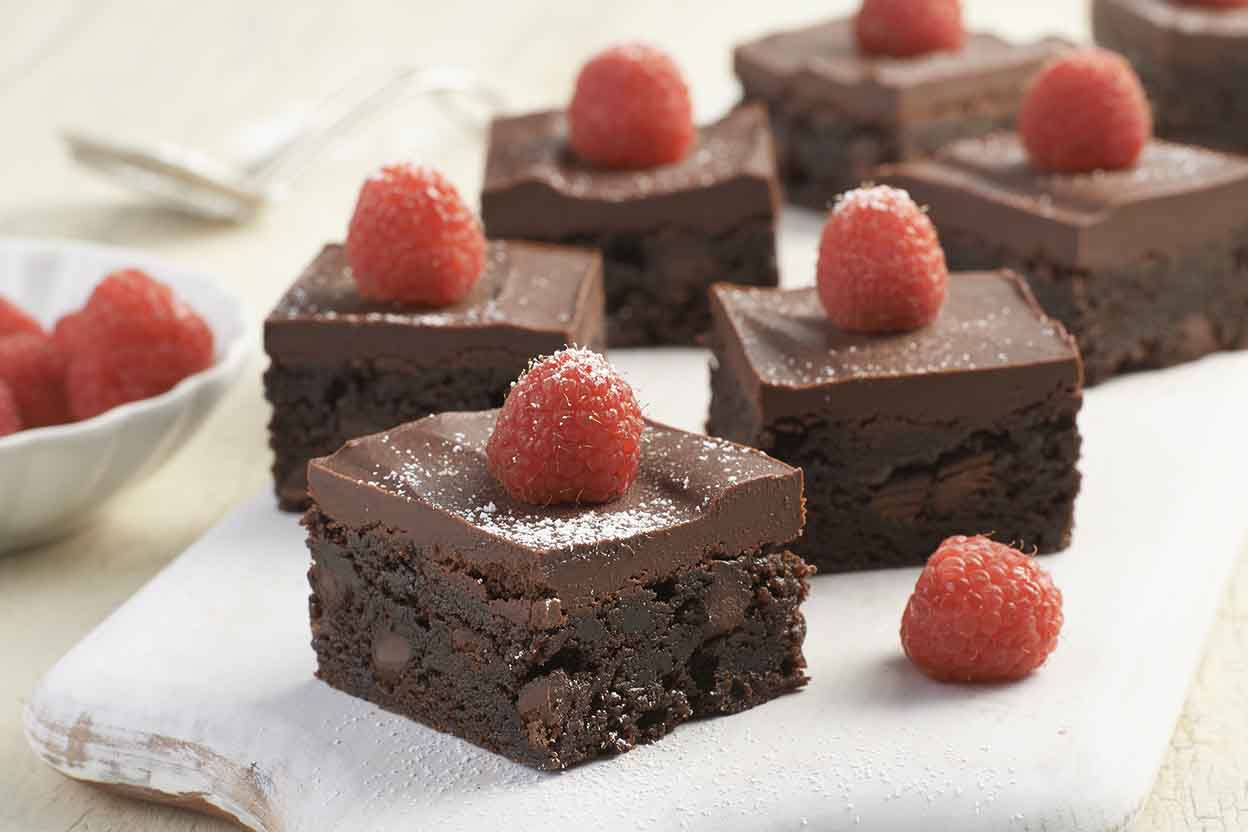 Baking can be such fun either on your own or baking together as a family with your children or grandchildren, as learning to bake from a early age is amazing , so I wanted to find you some recipes that are fun to make and I think brownies and bars are just that so how about trying out these Chocolate And Raspberry Brownie Bars .. they look so inviting don't they ?
This great recipe has been brought to you by kingarthurflour.com, thanks for sharing it with us
Here below is a list of the ingredients you will need from the website
Rich chocolate plus sweet-tart raspberry bits topped with more rich chocolate — what could be better? This recipe is great to make ahead, as it stays moist for up to a week; or freeze for longer storage.
BROWNIES
4 large eggs
1 1/4 cups Dutch-process cocoa or Triple Cocoa Blend
1 teaspoon salt
1 teaspoon baking powder
2 teaspoons vanilla extract
2 1/4 cups sugar
1 cup unsalted butter, melted
1 1/2 cups King Arthur Unbleached All-Purpose Flour
1 cup chocolate chips
1 cup Raspberry Jammy Bits
3 tablespoons raspberry jam, seedless preferred
1 tablespoon Chambord liqueur or water
CHOCOLATE GANACHE GLAZE
1 cup heavy cream
1 tablespoons light corn syrup
2 2/3 cups semisweet or bittersweet chocolate, chopped
1 tablespoon Chambord or liqueur of your choice; or vanilla extract, espresso powder, or another flavor, to taste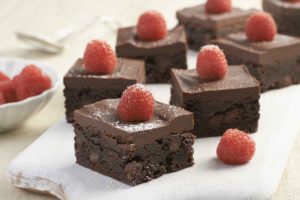 To get the full recipe please use the link below
https://www.kingarthurflour.com/recipes/chocolate-and-raspberry-brownie-bars-recipe