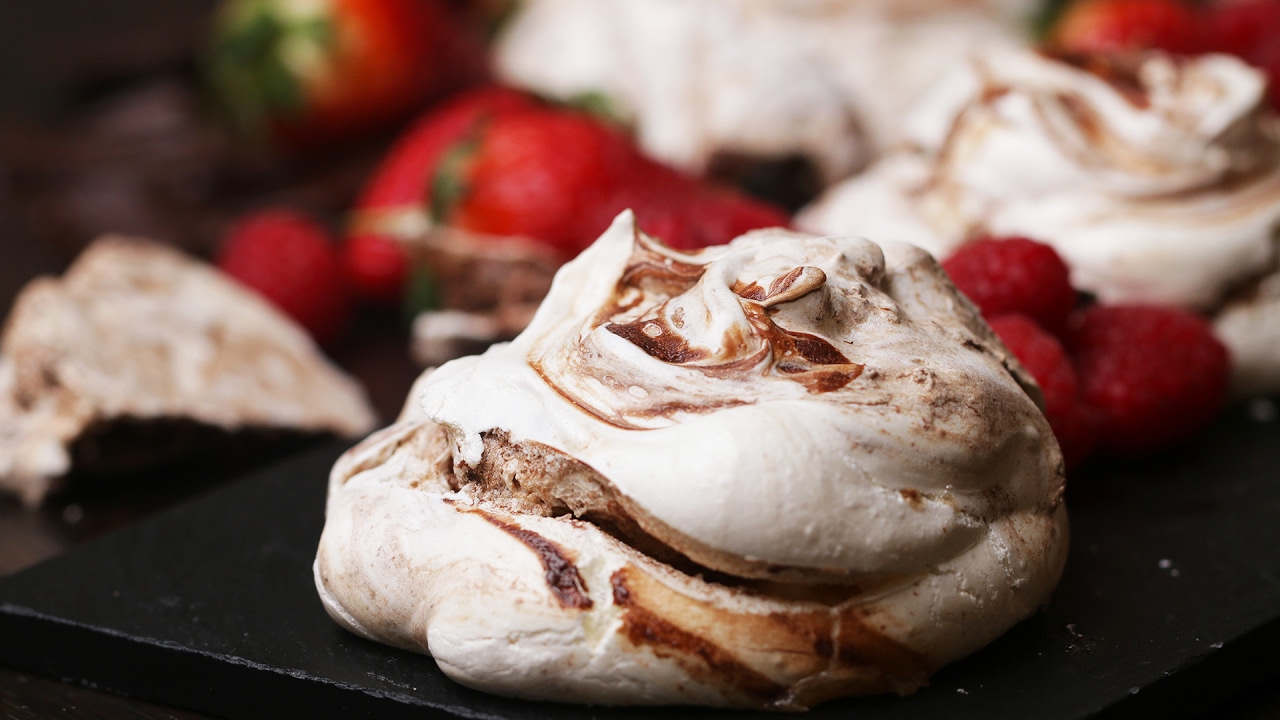 I have been looking around for some new recipes that are easy to make and the recipes are easy to follow, so how about this one for Chocolate Swirl Meringues, what I  love about this recipe is it is a video tutorial plus the recipe which makes it so easy to follow .. really hope you enjoy making this recipe for you family or friends .. happy baking
This great recipe has been brought to you by Tasty on YouTube , thanks for sharing it with us
Here below is the recipe and the video tutorial to watch from YouTube
Here is what you'll need!
Chocolate Swirl Meringues
Makes 6 meringues
INGREDIENTS
3 egg whites
150 grams caster sugar
1 tablespoon vanilla extract
½ teaspoon white wine vinegar
150 grams melted chocolate
PREPARATION
1. Preheat the oven to 100°C/212°F.
2. In a bowl, separate the egg whites and whisk until soft peaks form.
3. Gradually add the sugar in stages, as you whisk.
4. Whisk in the vanilla extract and white wine vinegar.
5. Keep whisking until stiff peaks form, or until you can tip the bowl upside down and the meringue holds its shape.
6. Gently fold in the melted chocolate, taking care not to overmix.
7. Spoon the meringue onto a baking tray lined with greaseproof paper.
8. Bake for 60 minutes, until the meringue no longer sticks to the paper.
9. Serve with raspberries and strawberries.
10. Enjoy!