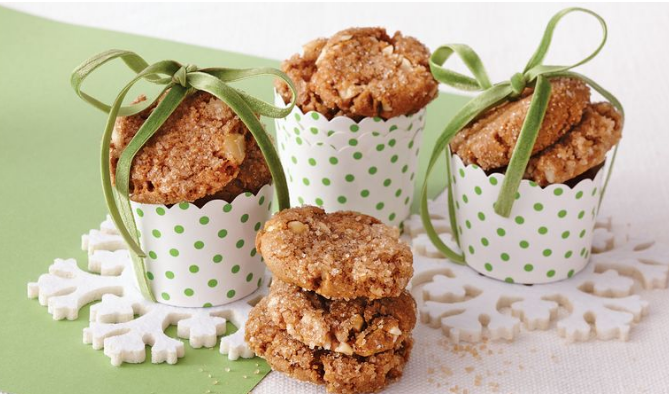 What amazing cookies to make for the Holiday season .. seeing  today is National Gingerbread Cookie Day I wanted to find you a recipe that had a slight twist to it
I love  traditional gingerbread so when I came across this recipe with the  hazelnut flavour too  I though how delicious .. A sort of adult gingerbread cookie
This great recipe is brought to you by bettycrocker.com , thanks for sharing this recipe with us
Here below is a list of the ingredients you will need to make thee cookies from the website
Prep Time 

55

MIN

Total Time 

55

MIN

Servings 

48
This Christmas treat your guests to these gingerbread hazelnut cookies – a wonderful dessert.
Ingredients
 2 cups Gold Medal™ all-purpose flour
2 teaspoons baking powder
1 teaspoon ground cinnamon
1/2 teaspoon salt
1/2 teaspoon ground ginger
1/2 teaspoon ground cloves
1/4 teaspoon ground nutmeg
1 cup granulated sugar
1/4 cup molasses
1 egg
1/3 cup vegetable oil
1 cup finely chopped toasted hazelnuts (filberts)
1/3 cup turbinado sugar (raw sugar)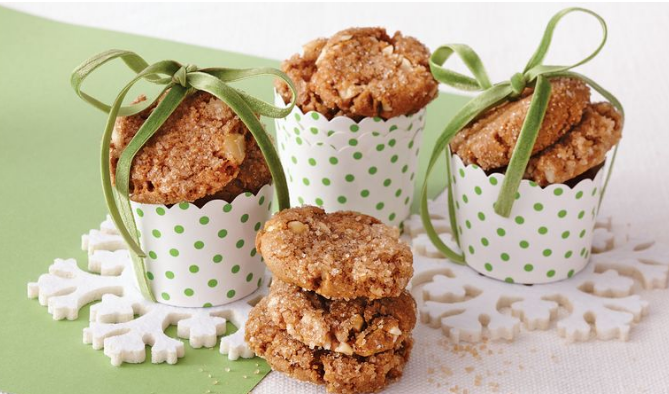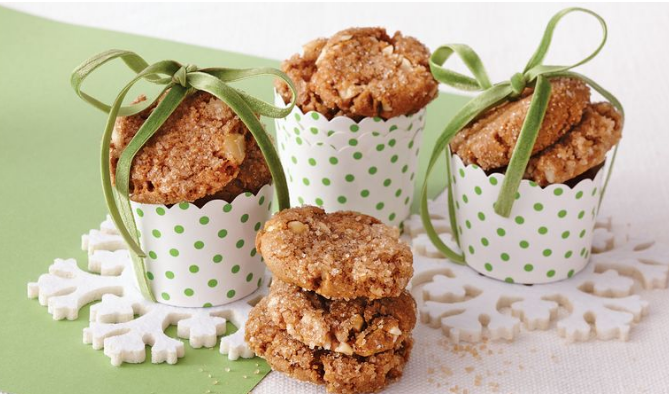 To get the recipe :http://www.bettycrocker.com/recipes/gingerbread-hazelnut-cookies/ef7b8d52-8728-4d24-95b7-78906fef0f2f
November 21 is National Gingerbread Cookie Day
Here are today's five thing to know about Gingerbread Cookie:
Gingerbread originates from ancient Greeks and Egyptians who used as a ceremonial offering.
The term gingerbread is from the Latin term zingiber via old French gingebras, meaning preserved ginger.
In Nuremberg, Ulm and Pulsnitz in Germany, Torun in Poland, Tula in Russia,  the making of gingerbread is considered a Fine Art .
After the Brothers Grimm's "Hansel and Gretel" story published, the gingerbread house making became popular throughout Europe.
In 992, gingerbread was first brought to Europe by am Armenian monk named Gregory of Nicopolis.
Article Source :https://foodimentary.com/2014/11/21/november-21-is-national-gingerbread-cookie-day/