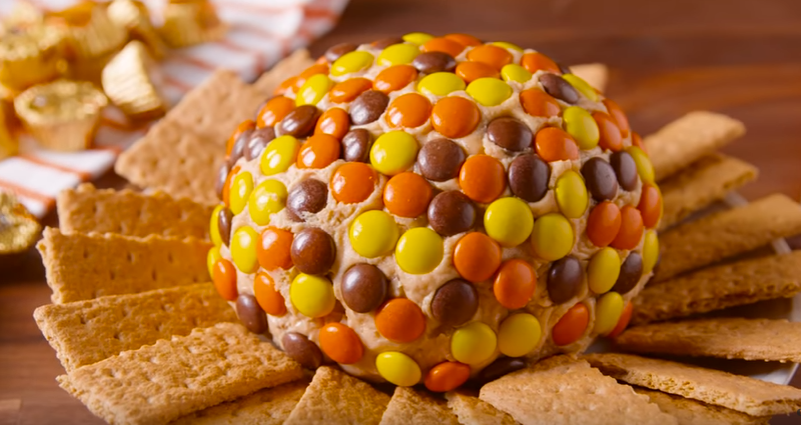 What an amazing recipe for this Reese's peanut butter ball ,with Halloween being in just over a week I wanted to find you some recipes that I just know you will love , so here for you is this ball dessert  that is so ideal for that Halloween party , so please check out this recipe and have fun making them
This great recipe is brought to by Delish on YouTube  , thanks for sharing this recipe with us
Here below is a list of the ingredients you will need  , also the video tutorial from YouTube
DIRECTIONS
1. In a medium bowl using a hand mixer or in the bowl of a stand mixer, blend cream cheese, powdered sugar, vanilla, peanut butter, and chopped Reese's until combined.
2. Transfer mixture to plastic wrap and shape into a ball. Fold up sides and cover with plastic wrap.
3. Refrigerate until slightly firm, 1 hour.
4. Unwrap and place a serving platter.
5. Place Reese's Pieces all over and let soften 20 minutes before serving.
6. Serve with graham crackers.
INGREDIENTS
12 oz. cream cheese, softened
3/4 c. powdered sugar
1 tsp. vanilla extract
1 c. peanut butter, warmed in microwave
1/2 c. chopped Reese's peanut butter cups
2 c. Reese's Pieces, for decorating ball
Graham crackers, for serving