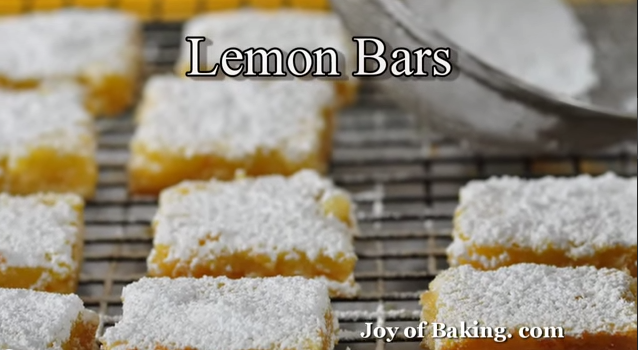 A very tasty lemon bar recipe that I am sure you will love to make and of course eat as well .. a great one for that afternoon tea get together .. they are bound to be a hit with all the people that love lemon .. a really super treat x
here is an excerpt from Stephanie Jaworski of Joy of baking says about these lemon bars
 I have been making these Lemon Bars for more years than I would like to count, yet I never tire of them. It is the combination of buttery shortbread and tangy lemon filling that makes them so irresistible.
Click the link below to see the recipe for these bars
Originally posted 2014-11-09 09:54:42.