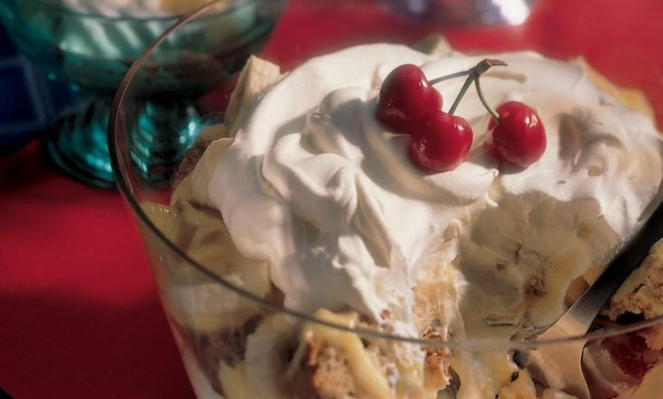 One of the popular and easy desserts that I love is a trifle. You can make it on any special occasion or family gathering. If you are busy preparing for the main dishes, here is a quick dessert you can whip effortlessly in just 15 minutes. Check out this banana cream trifle recipe.
Ingredients for Banana Cream Trifle
1 package of instant vanilla pudding and pie filling mix
2 cups cold milk
6 cups banana bread loaf cut into 1-inch cubes
3 medium bananas, sliced
8 ounces Cool Whip™ frozen whipped topping
3 cherries for garnish (optional)
How to Make Banana Cream Trifle
Prepare pudding mix as directed on its package with 2 cups of milk. Create your first layer of bread cubes, pudding mix, banana and whipped topping on your trifle bowl, or if you don't have any, a regular large bowl will do. Continue to make layers for the rest of the ingredients. Cover and refrigerate. Top with cherries before serving.
To see the original recipe that inspired this one, check out the recipe for Banana Cream Trifle found at BettyCrocker.com