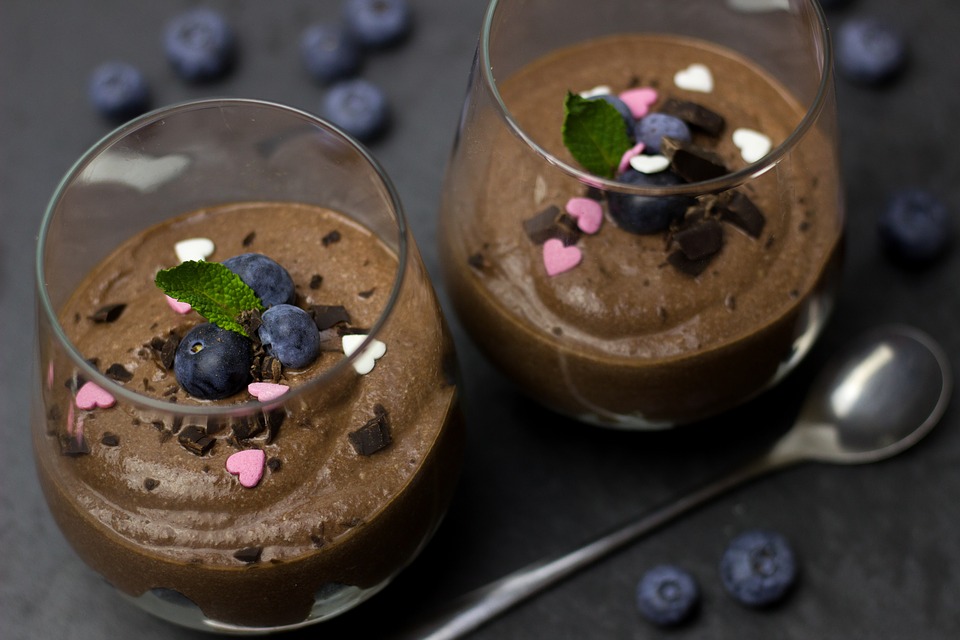 This Bittersweet Chocolate Mousse is an absolutely amazing dessert for the holiday season. Its rich taste and smooth texture are heavenly, and I guarantee that you won't have any leftovers if you serve this at a party or dinner with family and friends; everyone will want seconds. This recipe will make four servings that will be gone in a second. Everyone will love you when you serve this heavenly dessert. 
Chocolate mousse is such a classic dessert that I think everyone has at least eat it once. I remember my first time; it was at my parents' house when we all come together for the holidays. I was hooked the second I eat the first scoop; I just had to ask my mother for the recipe right then and there. This recipe is a tribute to my gorgeous mom and also a treat for my family because I know they enjoyed them as much as I did back at my parents' house.
Remember, you have to chill this mousse for at least 2 hours before serving them to make them set and at their maximum deliciousness. You can shave some chocolate bar on top to garnish it and to give it a little bit of sweet taste. 
Ingredients for Bittersweet Chocolate Mousse
4 large egg yolks
2 tablespoons unsweetened cocoa powder
2 ounces bittersweet chocolate
¾ cup heavy cream
¼ cup of sugar
pinch of salt
blueberries and mint (optional)
How to Make Bittersweet Chocolate Mousse
First, finely chop the chocolate and reserve. Whisk yolks, sugar, and salt in a double boiler until the sugar has dissolved and the mixture is just warm to the touch (2-3 minutes). Remove from the heat and quickly whisk in chopped chocolate until melted and cocoa until smooth (mixture will be thick), then cool to room temperature.
Until soft peaks form, whip cream in a medium bowl. Whisk ½ of the whipped cream into the chocolate mixture. Gently fold in the remaining whipped cream using a spatula. Divide the mousse among four serving dishes and chill for at least 2 hours and up to 1 day. Fifteen minutes before serving, remove the mousse from the refrigerator, garnish with shaved chocolate and add blueberries and mint if you want.
To see other recipes, check out: 
https://cooking.nytimes.com/recipes/1014542-bittersweet-chocolate-mousse-with-fleur-de-sel
https://www.foodandwine.com/recipes/bittersweet-chocolate-mousse
https://www.marthastewart.com/336434/bittersweet-chocolate-mousse