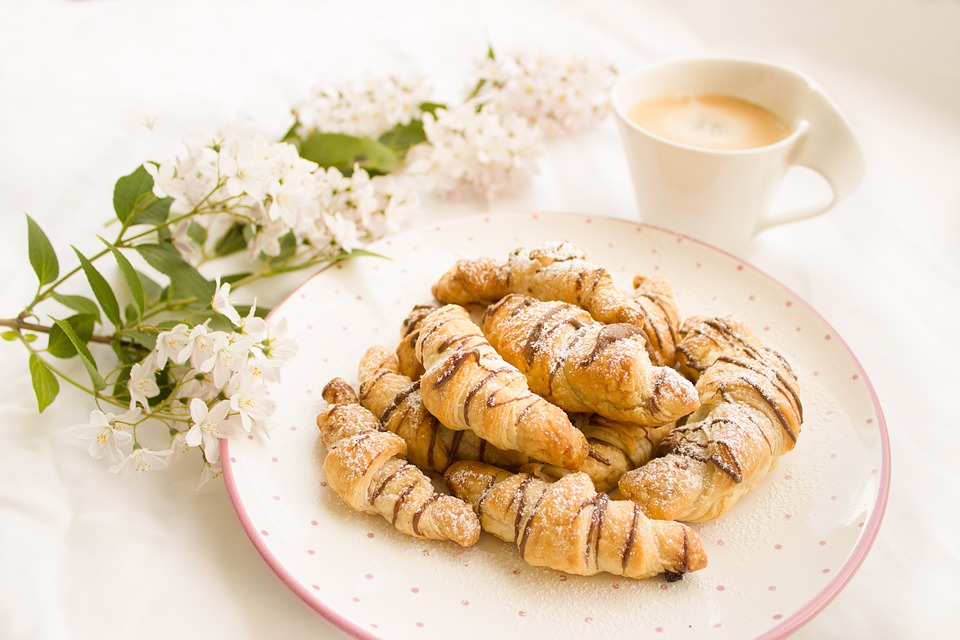 Flaky and buttery pastry combined with some Nutella filling is just amazing. But if you like Nutella as I do, be careful not to put too much in it, or you'll have a soggy and mushy croissant that won't put a smile on anyone's face. These Nutella Stuffed Croissants are pretty easy to make too, so if you have a party coming up, this can be your option to wow your guests. This recipe will make eight heavenly croissants that you can make in about 15 minutes.
Since the arrival of Nutella, I've been using them on most of my baking. I probably won't have to tell you, but they are super delicious. I know it's not the healthiest option, but I want to make a treat for my kids and husband just this once because they're even more Nutella fans than I do. 
For mommy and daddy, a simple cup of coffee or tea will be a great pair for this pastry. If you have some fresh fruit just lying around, you can add them to it too. Banana would be amazing with this croissant, or strawberry, blueberry, or any kind of berry. 
Ingredients:
8 tablespoons Nutella
1 package Pillsbury butter flake crescent rolls
How to Make Nutella Stuffed Croissant
First, preheat your oven to 375 F. Open the package and spread the dough carefully out onto a flat surface. Cut the dough apart following the pre-cut lines into 8 triangles. Onto the base of each triangle, place 1 tablespoon (more or less, depending on your preference) of Nutella. 
To form a crescent shape, carefully roll the dough up, then place the rolls onto an ungreased baking sheet and then bake for 11-13 minutes or until golden brown. Serve and enjoy.
To see other recipes for Nutella Stuffed Croissant, check out: 
https://www.thelondoner.me/2014/01/nutella-stuffed-croissants.html
https://www.handletheheat.com/nutella-croissants/
https://www.gimmesomeoven.com/3-ingredient-nutella-croissants-recipe/