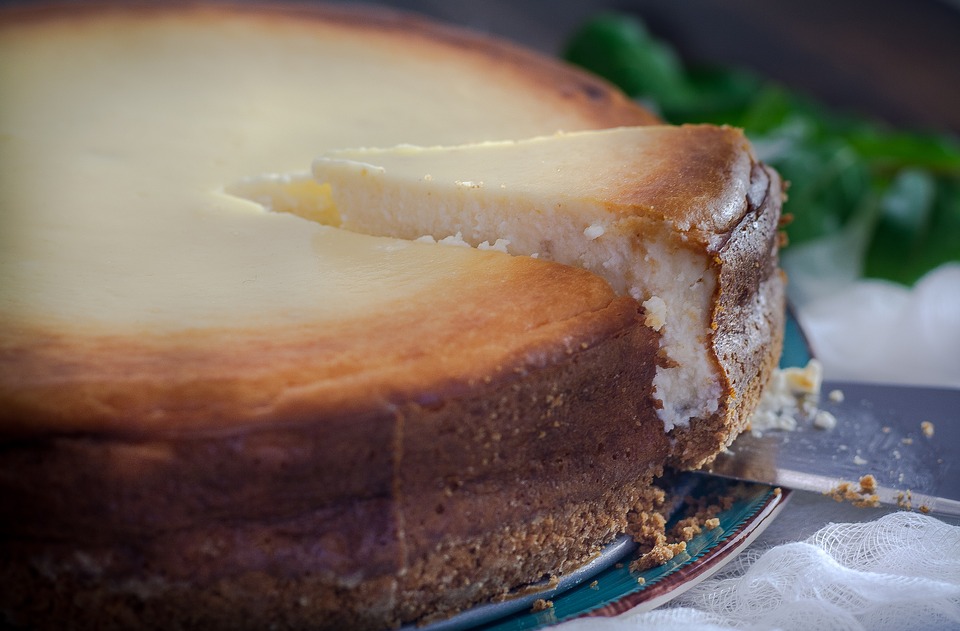 The delights of cheesecake are irresistible. A fluffy and creamy cake is what we all wish for when there is great Patrick's day celebration at home. This bailey's crusted delight is more of joy than any other cheesecake as it is layered with a buttery biscuit crust. The mildly sweet batter is prepared out of cream cheese, eggs and sugar while it is flavored with vanilla extracts. The bailey's cream liqueur is what makes it all Irish and supremely delicious.
I personally love this cake for its easy to make recipe. It is just beat and bake kind of dish which takes hardly few minutes in preparing the batter. The rest is done by your oven. When the cream cheese filling is paired with the crunchy biscuit crust, every single bite of this cake gives a unique blend of flavors.
This basic Irish recipe makes the fluffiest of the cheesecake which is not known by many. The most tempting feature of this cake is its rich nutritional value. The moist and dense, this Irish cheesecake makes a whole dessert meal in itself. It tastes best when served with fresh cream and fruits on top. It is better to refrigerate it for a few hours before serving on the table. One cake can serve as many as 6 to 8 individuals.
Ingredients for Irish Bailey's Cheesecake
2 cups biscuits
¼ cup butter, melted
14 oz. cream cheese
7 oz. sour cream
¼ cup lightly packed brown sugar
4 eggs
1 teaspoon vanilla extract
4 teaspoons Baileys Irish cream liqueur
How to Make Irish Baileys Cheesecake
Add biscuits to a Ziplock bag and seal them tightly. Use a rolling pin to smash and crush the biscuits in the bag. Keep crushing them until it forms a crumbly mixture.
Take a 7-inch springform pan and lightly grease it 1 teaspoon butter. Mix the remaining butter with the biscuit's mixture in a glass bowl.
Spread an even layer of crushed biscuits in the prepared pan and press it firmly against the bottom. Keep it aside.
Now take an electric mixer and beat the cream cheese in its mixer until it forms peaks. Now add sugar, and beat again. Continue whisking the mixture while adding one egg at a time. Pour in vanilla extract, sour cream, and Baileys liqueur and beat the mixture well into a smooth batter.
Pour this batter into the layered crust in the pan and bake it at 325o F (170o C) for 40 minutes. Allow the cake to cool then remove it from the pan.
Slice and serve.
To see the original recipe that inspired this one, check out the recipe for Irish Bailey's Cheesecake found at Odlums Ireland.