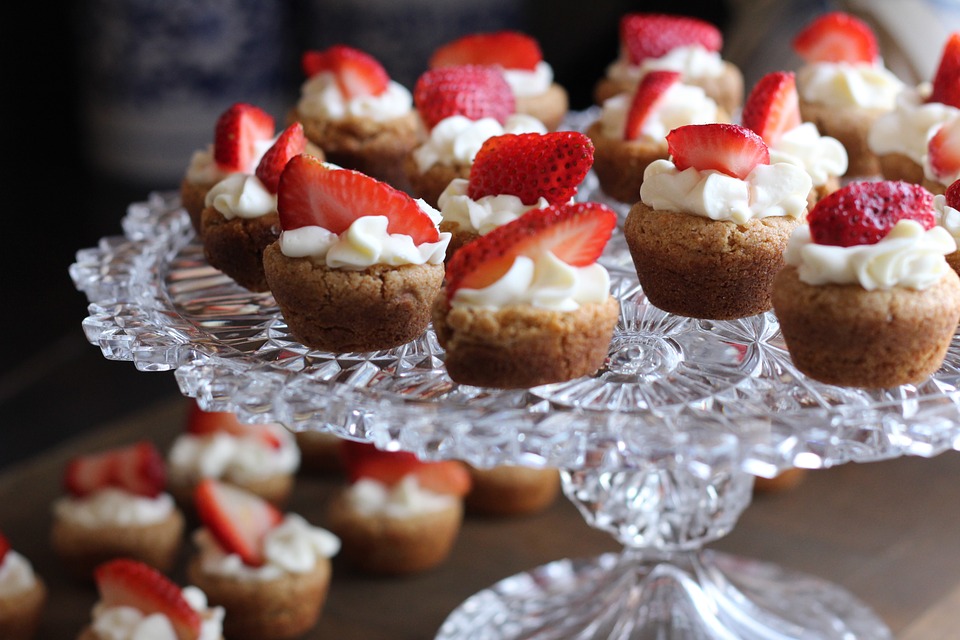 If a tea party is the next thing on your to-do list, you must be looking for suitable recipes. The foods that you will serve are as important as the tea, so you should both consider savory and sweet options. Any type of finger food is suitable for an afternoon gathering. A nice dessert served in individual portions is a very convenient option. And it will certainly be the thing that will amaze your guests. You should stop your search here because these mini pies are the thing that you are looking for.
Fluffy base, topped with a classic cream, and a fresh strawberry is the winning combo for your tea party. It is simple, but always a winning match. Don't forget that this is the kind of dessert that will please everyone, including the pickiest sweet-toothed guests. And guess what? It is so easy to make, and anyone can do it.
With having a recipe that is not time-consuming and complicated, you can finish your preparations early. And one thing is sure, your guests will ask you for the recipe so make sure that you have it handy.
Ingredients for Mini Strawberry Pies 
1 package cookie dough
For the mascarpone cream :
250 grams cream cheese, softened 
250 grams mascarpone cheese, softened 
100 ml. heavy whipping cream 
1 teaspoon vanilla extract 
½ cup powdered sugar 
zest of 1 lemon 
fresh strawberries for decoration
How to Make Mini Strawberry Pies
Preheat your oven to 350 F or 175 C degrees. Roll out the cookie dough with the help of a rolling pin and cut out circles.
Place each circle into the muffin tin and pop it in the oven so it can bake the crusts for the mini pies we are going to make later. Bake for about 15-18 minutes or until golden brown, let them cool completely before serving.
In a large mixing bowl, combine mascarpone cheese, cream cheese, vanilla extract, powdered sugar and whipping cream. Mix until soft peaks form and add in the lemon zest. Decorate chilled pie shells with the filling and top each with sliced fresh strawberries. Enjoy.
To see other recipes for Mini Strawberry Pies, check out: 
http://cookingwithmykid.com/2010/06/29/mini-strawberry-pies/
https://www.twosisterscrafting.com/mini-strawberry-pies/
https://www.copymethat.com/r/ohJouEP/mini-strawberry-pies-with-sugar-cookie-c/