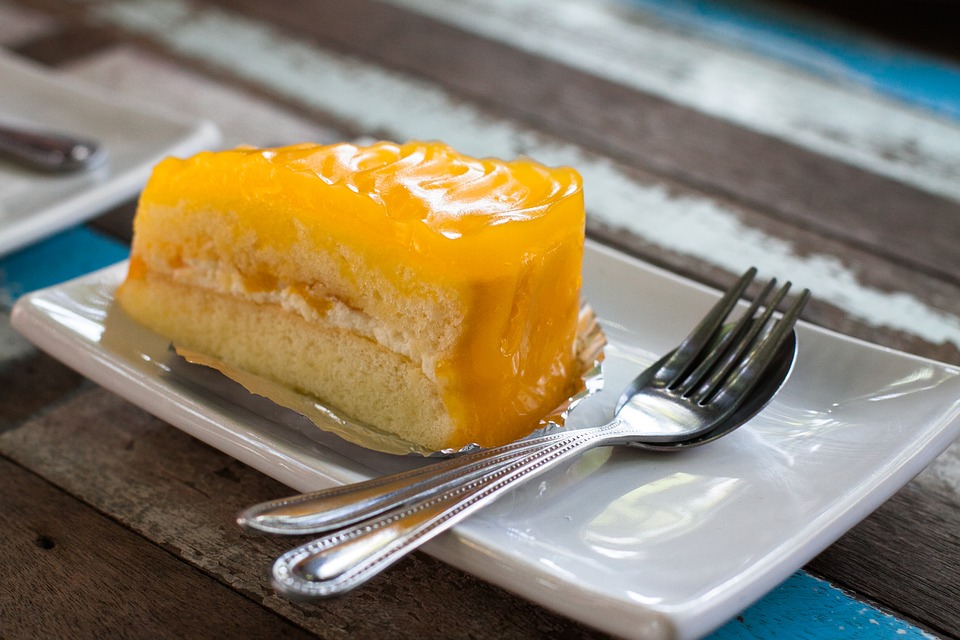 Craving for an exotic dessert that will tickle your tastebuds? Here is one recipe for a sponge cake, layered with the best frosting, and enhanced with aromatic mango cream. 
The best thing for this recipe is that you are free to use a ready-made sponge cake. This is excellent news, as you can concentrate your efforts on making the best filling. Because after all, the filling will be responsible for the best taste ever. So, instead of baking and waiting for the cake to cool down, you can directly go to the process of mixing the ingredients to make nice cream. 
This would make the recipe a great choice for the ones that are short of time but still want to treat themselves with a homemade dessert. All you need to do is to use a hand mixer so that you can make a decadent filling with mascarpone cheese and heavy cream. Since this is not enough for an extraordinary cake, the addition of mango puree spread on top will do the trick. The result is a dessert you'll never forget!
Ingredients for Mango Cream Cake 
1 store-bought sponge cake, divided into two 
 3 cups ripe mango 
 2 tablespoons of sugar 
 300 ml. heavy cream 
 7 ounces mascarpone cheese 
 ½ cup of water 
 2 tablespoons gelatin powder 
 1 cup powdered sugar or icing sugar 
How to Make Mango Cream Cake 
In a blender, put in the mango puree, water, and sugar. Blitz until smooth and all lumps are gone. Warm dissolved gelatin in a microwave for 10 seconds and add it to the mango mixture. Let the mixture thickens. 
In a big bowl using a hand mixer combine mascarpone and add in whipping cream mixing well until stiff peaks form. 
To assemble the cake, spread the mascarpone filling on one of the sponge cakes and put the other half on top. Spread the mango mixture over the cake with the help of a spatula. Let it cool completely before serving.
To see other recipes for Mango Cream Cake, check out: 
http://foodies.ifoodala.com/recipe/mangoes-cream-cake/
http://hungerhunger.blogspot.com/2010/01/mango-fresh-cream-cake.html
https://www.foxyfolksy.com/mango-cake/