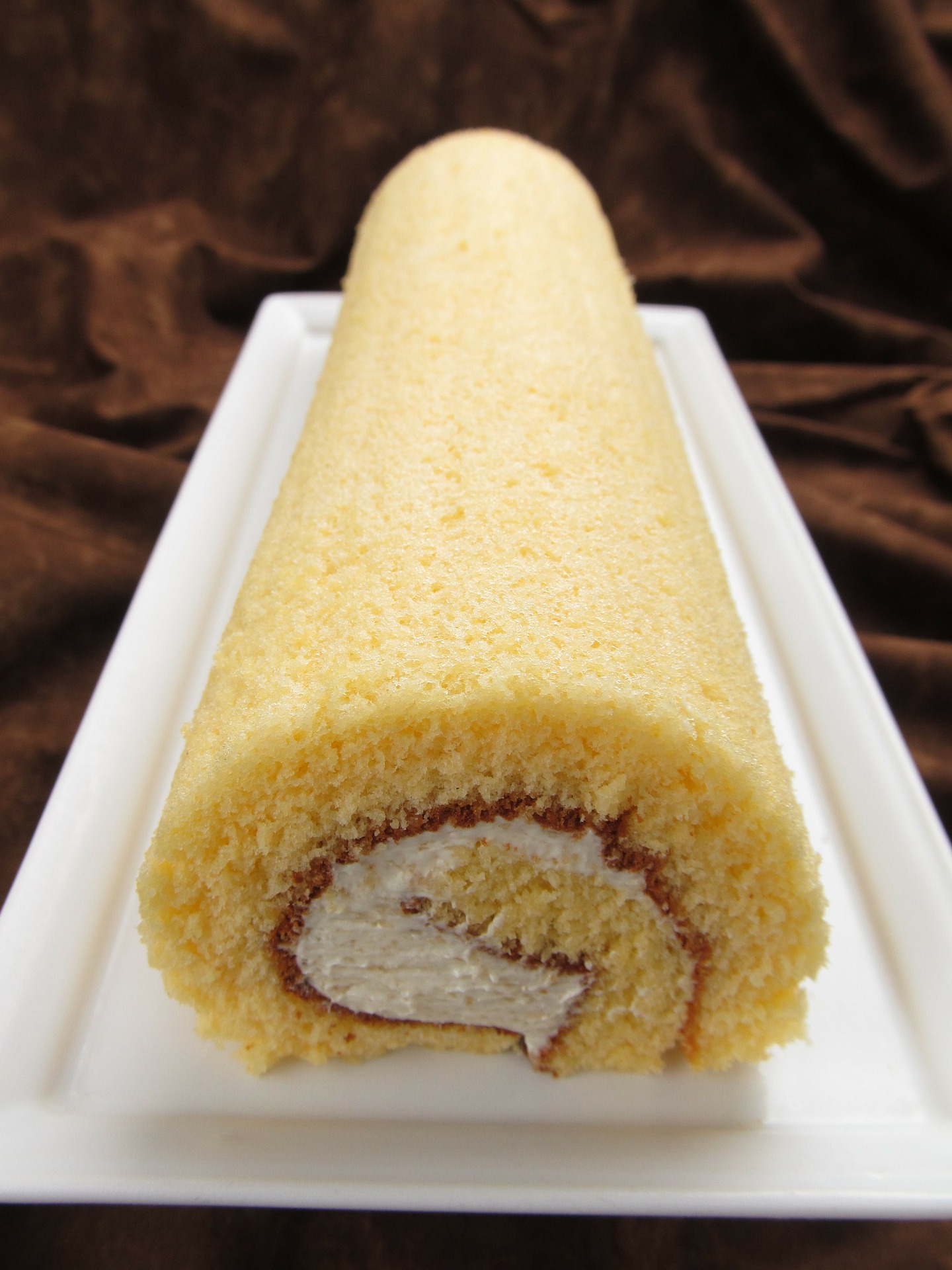 This gorgeous vanilla cake roll is a perfect party treat and always a welcome to any lunch or dinner with the family. And combined with the mascarpone cream filling, this roll cake just tastes heavenly. This recipe will one roll cake that you can slice into 6-8 servings, but I recommend you to make more if you're having guests, one slice won't be enough for anyone.
Cake rolls really take me back to my childhood. My mother always makes a delicious chocolate cake roll every Sunday and my sister and I always have our forks and plates ready for dessert after lunch or dinner. This recipe is a tribute to my mother and to all mothers everywhere that always have the time to bake us something that we'll always remember.
A scoop of chocolate ice cream on the side is a great pair for this cake, a classic vanilla and chocolate combination. Or, you can chop some fresh strawberries and blueberries and just scatter them on the roll.
Ingredients for Vanilla Cake Roll with Mascarpone Cream
Cake:
4 large eggs
1 teaspoon vanilla
1 teaspoon baking powder
¾ cup of sugar
¾ cup all-purpose flour
¼ cup of water
¼ teaspoon salt
Filling:
1 tub mascarpone or cream cheese
1 cup icing sugar (plus extra as needed)
1 lemon (finely grated zest)
½ lemon (juiced)
How to Make Vanilla Cake Roll with Mascarpone Cream
Preheat your oven to 375F. Beat the eggs and sugar in a large bowl until thick and pale yellow (3-4 minutes). Beat in the water and vanilla. Next, beat in the flour, baking powder, and salt until smooth.
Line a 10×15 inches baking sheet with parchment or foil. If you use foil, spray it with nonstick spray. Pour in the batter and smooth it to every edge. Bake until golden and springy to the touch (12-14 minutes,).
Around the edge of the cake, run a knife and invert onto a tea towel that's been dusted with icing sugar. Peel off the parchment or foil, then roll up the cake with the towel starting on a short side and set aside to cool completely.
To make the filling, combine the mascarpone or cream cheese with the icing sugar, lemon zest and juice, beat until creamy and spreadable. Unroll the cake (if the inside edge stays curled, don't try to flatten it) and spread with the filling. Roll the cake back up, transfer to a plate and dust with icing sugar. Serve in slices and enjoy.
To see other recipes for Vanilla Cake Roll with Mascarpone Cream, check out:
Recipe for Swiss Roll Cake from Bincy Chris's YouTube Channel
Recipe for Vanilla Swiss Roll from Joyce Vonna