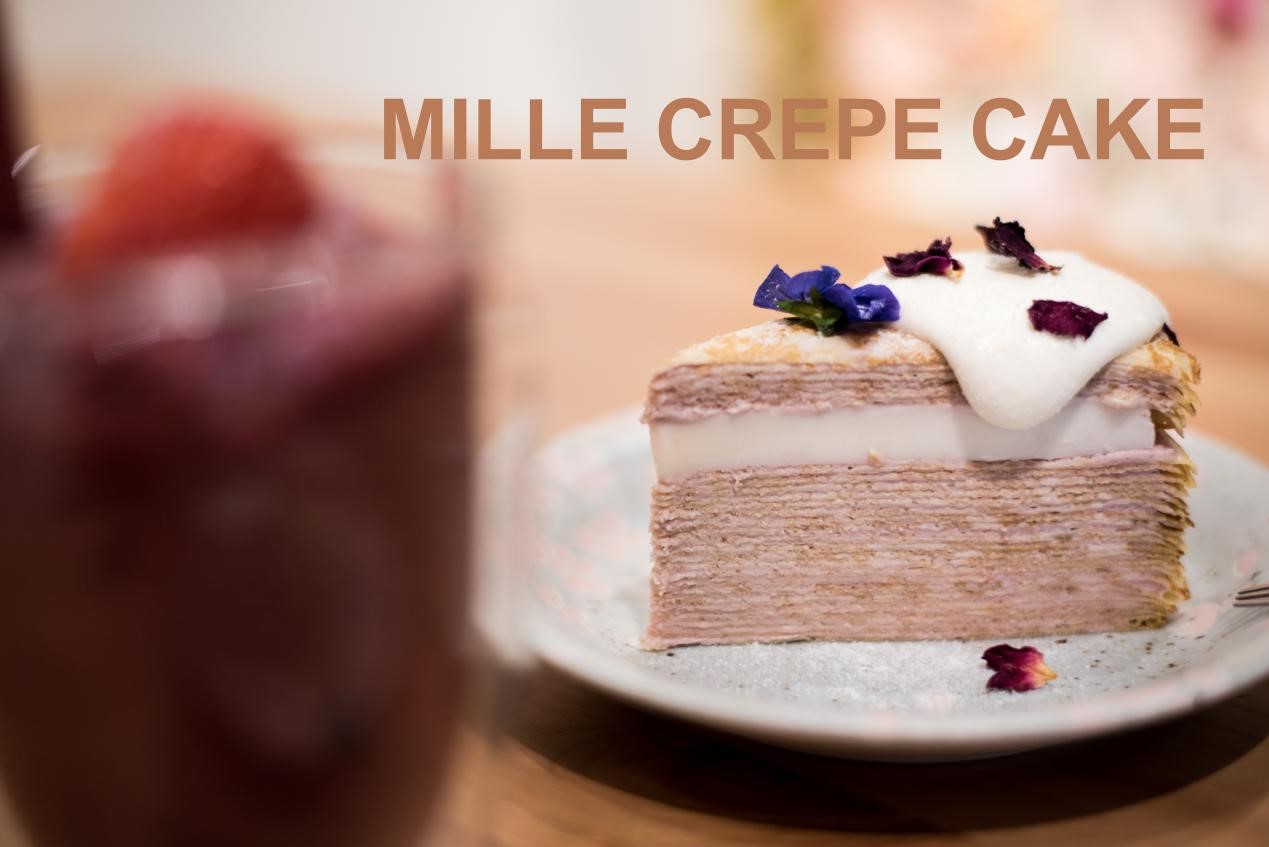 Mille crepe cake is tempting, perfectly sweet, and dazzling cake with a soft and fluffy texture. The cake is made of thin crepe layers stacked by delicious cream in between layers. This elegant cake recipe is perfect for any event, occasion, or even for everyday routine. The recipe of Mille crepe cake is quick, easy to make, and you can find its ingredients in your kitchen or refrigerator. The cake is enough for the serving of eight members generously.
The recipe reminds me of my grandma; she used to love cakes. This was the special recipe I looked for her. She really liked this recipe due to its great look and fluffy layers stuffed with cream. This is a special recipe for dessert lovers. You can easily impress your guest at a party or an event with this recipe. I suggest you try this recipe at home and share compliments with me.
The delicious and magnificent Mille crepe cake recipe can be served in plan dish or plate, which will complement your recipe. The cake can also be served as a dessert, and you can garnish it with some whipped cream, cocoa powder, or maybe some nuts. The recipe will take less than an hour to complete. 
Ingredients of Mille Crepe Cake Crepes
6 tablespoon butter
3 cups milk
1.5 cups flour
2/3 cups cocoa powder
7 tablespoon sugar
4 cups whipped cream
Ganache
1 cup heavy cream
4 tablespoon sugar
135 g chocolate
1 tablespoon butter
1/4 cup powdered sugar (for topping)
How to Make Mille Crepe Cake
Take a pan and melt butter at slow heat until it becomes slightly brown then set aside. Use the same pan to heat the milk and set it aside. Take a large bowl, add eggs, cocoa powder, whisk flour and sugar and mix them well. Next, gradually add warm milk and butter in it and let it chill. Put a non-stick pan at medium heat and pour 1/4 cup of crepe batter and cover the pan bottom with the thin layer of crepe mixture. Cook the crepe batter until it becomes light brown and then flip the side. Cool all the crepe batter in a similar way and let them cool. Take a crepe layer and apply whipped cream on it and similarly assemble all the layers and trim it from sides. 
To make the ganache, pour heavy cream and sugar in a bowl to boil and add butter and chocolate mix it well and let it cool. Spread this mixture over cake layers and top with sifted icing sugar.
Enjoy the delicious cake with your family!
To see other recipes of Mille Crepe Cake check out:
https://tasty.co/recipe/mille-crepe-cake
https://www.tastingtable.com/cook/recipes/Mille-Crepe-Tiramisu-Birthday-Cake-Recipe
https://www.ricardocuisine.com/en/recipes/7066-mille-crepe-cake