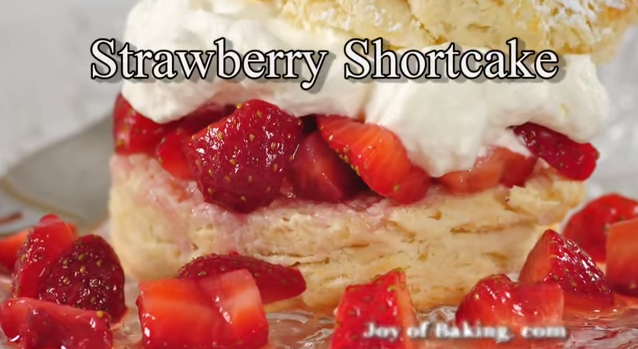 A really super afternoon tea delight that looks and tasty fab , this without a doubt will be a hit at that party where everyone will be itching to taste this sweet creation that you have made .. so why not take a look at how to make this fab dessert  for yourself below
Here is an excerpt at what Stephanie Jaworski of Joy of baking say about this fab shortcake
A Strawberry Shortcake has the classic combination of biscuit, fresh strawberries and cream, that never fails to delight. This is casual food at its best, which we love to eat during the summer months at backyard barbecues and other informal gatherings.
Click the link below to see how to make this fab shortcake
Originally posted 2014-11-26 20:39:06.