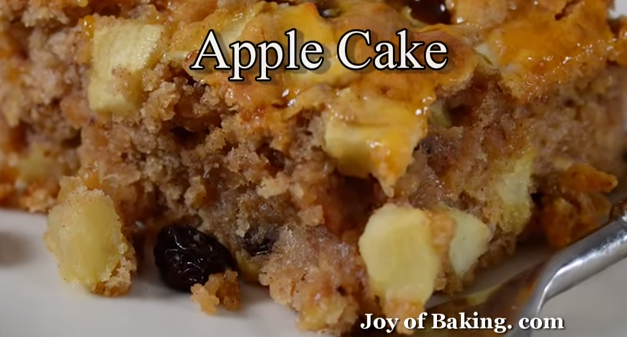 Whats a fab moist cake that is more than likely to be a hit with everyone at that special tea party .. I am sure family and friends will love the cake . it would be even better served warm with some cream .. what heaven that would be x
Here is a an excerpt from  Stephanie Jaworski of Joyofbaking has to say about this cake
An Apple Cake is the perfect Fall dessert, with its chunks of apples, nuts, and raisins, all wrapped in a cinnamon-laced batter. This cake is best served warm from the oven with a dollop of softly whipped cream, a small scoop of vanilla ice cream, or with a little heavy cream poured over the top. Absolutely delicious.
Click on the link below to see how make this fab cake
Originally posted 2014-11-25 10:29:45.