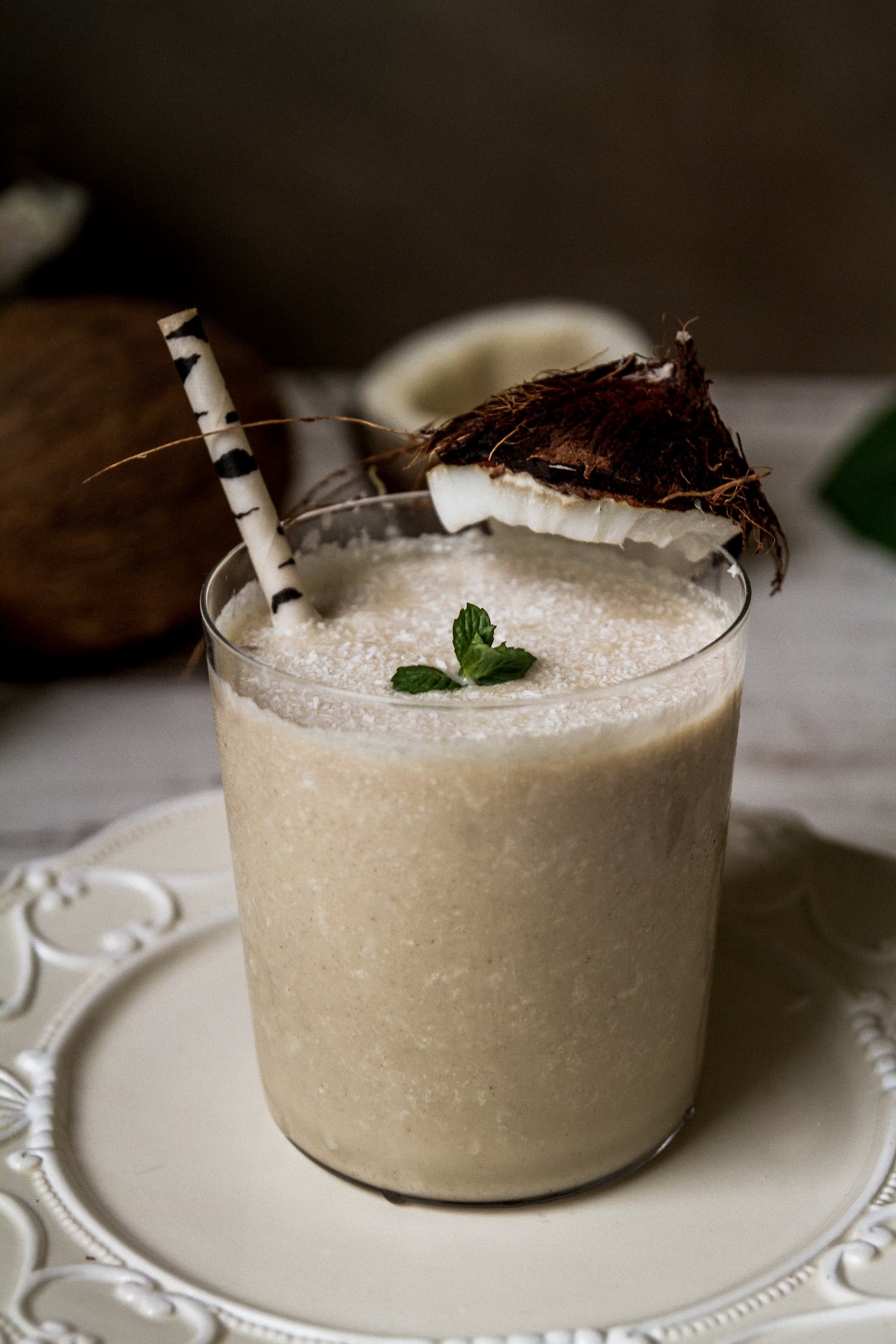 We all know that almonds are packed with nutrients and vitamins, and today, I want to share with you a super smoothie recipe that's perfect for any time of the day. We're also going to incorporate some coconut into this smoothie to take it up a notch. It's a creamy, nutty, and has a thick consistency; you can even mistake this smoothie for a milkshake. This recipe will make enough for 2 servings for you and your loved one. 
When I heard the word smoothie, my brain immediately goes to fruits. Almost every place I went that sells smoothies, always uses a combination of fruits, until I went to this one place near my office that sells a nutty smoothie. I was hooked and had been making my combination of nutty smoothie; one of them is this recipe that I want to share with you today. 
The thick and grainy consistency of this smoothie is perfect when you add some honey; it will also add some sweetness to it. If you have some ripe mango just lying around, it will be a great addition to the smoothie. Just chop some and place it on top of it, take a spoonful of the smoothie with the mango, and enjoy it.
Ingredients for Almond Coconut Smoothie
4 tablespoons whole almonds
3 tablespoons unsweetened coconut flakes plus more for garnish
2 large ripe bananas
2 cups unsweetened almond milk
1 ½ tablespoon pure maple syrup
1 tablespoon creamy almond butter
1/2 teaspoon pure vanilla extract
Ice, as needed
How to Make Almond Coconut Smoothie
In a high-speed blender or a food processor, combine all the ingredients and blitz until creamy. Add ice as needed and pour to glasses. Serve immediately and enjoy it.
To see other recipes for Almond Coconut Smoothie, check out: 
https://lifemadesimplebakes.com/2016/01/almond-coconut-smoothie/
https://thehealthyapple.com/coconut-almond-smoothie/