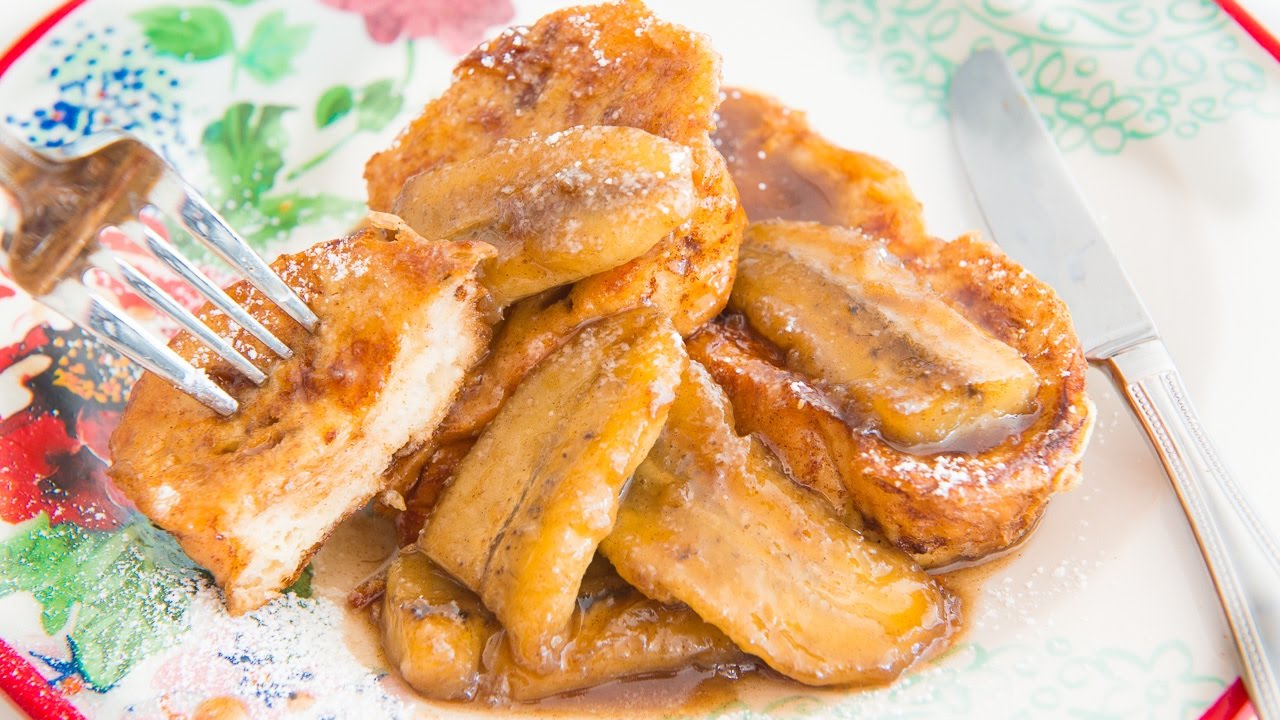 Banana foster is a popular recipes so when I came across this recipe for a French toast version I was over the moon as I do love to find breakfast or brunch recipes and I think this one will be just perfect for that relaxing Sunday morning meal that would start the day of just fine
This great recipe has been brought to you by Fifteen Spatulas on YouTube , thanks for sharing it with us
Here below is the recipe and the video tutorial from YouTube
Bananas Foster French Toast Recipe
Serves 4 people (makes 8 slices)
Ingredients:
For the Bananas Foster:
¼ cup butter
¼ cup brown sugar
1/2 tsp cinnamon
¼ tsp Fresh grated nutmeg
2 large bananas
¼ cup dark rum
For the French Toast:
8 (1-inch) slices challah bread
2 eggs
3/4 cup half and half
½ tsp cinnamon
Butter, for the pan
Confectioner's sugar for dusting, optional
Directions:
In a skillet set over medium heat, add the butter, brown sugar, cinnamon, and nutmeg. Cook and stir for a couple minutes until the butter is melted.
Slice the bananas in half through the center, then cut into three pieces. Add to the skillet and let cook for 2 minutes on each side, until the bananas are soft.
Remove the pan from the heat and add the rum. Return the pan to the stove and tilt to catch the flame and let the alcohol burn. Once the flame burns out, the sauce is done. Turn off the heat.
To make the french toast, whisk to combine the eggs, half and half, and cinnamon in a flat dish. Soak the challah in the mixture for two minutes on each side.
Heat a nonstick skillet over medium heat and melt about a tablespoon of butter. Cook the soaked challah on each side for about 2 minutes, until golden.
Serve the french toast with the bananas and spoon the extra sauce over the top. Dust with confectioner's sugar if desired. Enjoy!