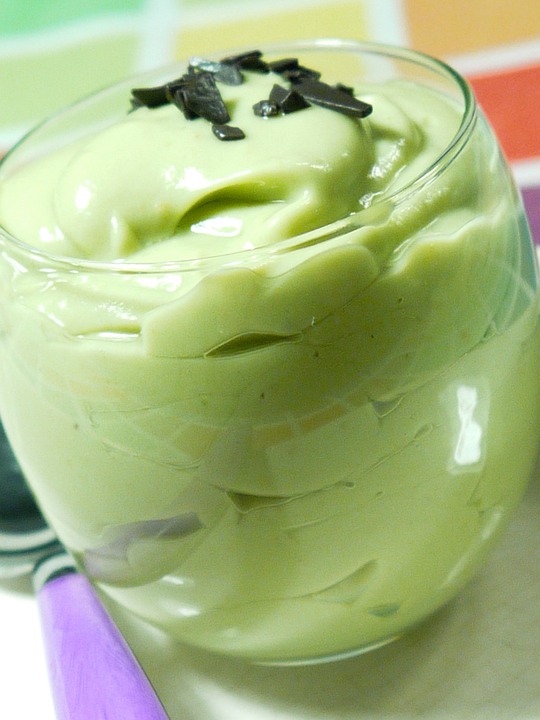 If you're looking for a perfect dessert to finish your summer or spring meal, then this is the recipe for you. It is easy to make and of course, delicious. The fresh taste of lime and the cream cheese takes this dessert to the next level. This recipe will make four servings that you can make about half a day in advance to serve for dinner. 
Mousse of any kind has always been the dessert choice in our family. It's because I learned how to make it from my mother, which I can honestly say is a mousse expert. Her mousse was always delicious and had a different taste every time. I wanted to make something unique and healthy, and avocado was my choice. I was a bit worried that my family won't like it because it's not the usual sweet treat, but they loved it!
You can add some chocolate sprinkles on top of the mousse if you're looking to sweeten it up a bit. It can be a great topping for a fruit salsa or tortilla chips too. Dark chocolate is also a great addition to complete the taste.
Ingredients for Avocado Mousse
3½ ounces low-fat cream cheese, (softened)
2 large ripe avocados
2 tablespoons fresh lime juice
2 teaspoons unflavored powdered gelatin
4 (4 oz) ramekins
1 egg white (optional)
grated zest of 1 lime
salt and freshly ground black pepper
How to Make Avocado Mousse
First, pit and peel the avocados and scoop the flesh into a food processor or a blender. Put the lime zest and juice, and process until smooth. Next, add the cream cheese and blend until well combined. Transfer to a bowl after you season it with salt and pepper.
In a small heatproof bowl, add the gelatin over two tablespoons of water and let stand for 5 minutes until the mixture looks spongy. Dissolve gelatin in a microwave or a skillet of barely simmering water, place the bowl and continuously stir until the gelatin dissolves. Combine the dissolved gelatin into the avocado mixture, and mix well.
If you decided to use the egg white, beat it until soft peaks form then gently fold into the avocado mixture. Spoon into the ramekins. Cover with plastic wrap and put in the fridge until chilled and set (about 2 hours). Serve chilled and enjoy.
To see other recipes for Avocado Mousse, check out: 
https://www.cookstr.com/Appetizers/Avocado-Mousse-with-Lime
https://food52.com/recipes/74617-avocado-mousse