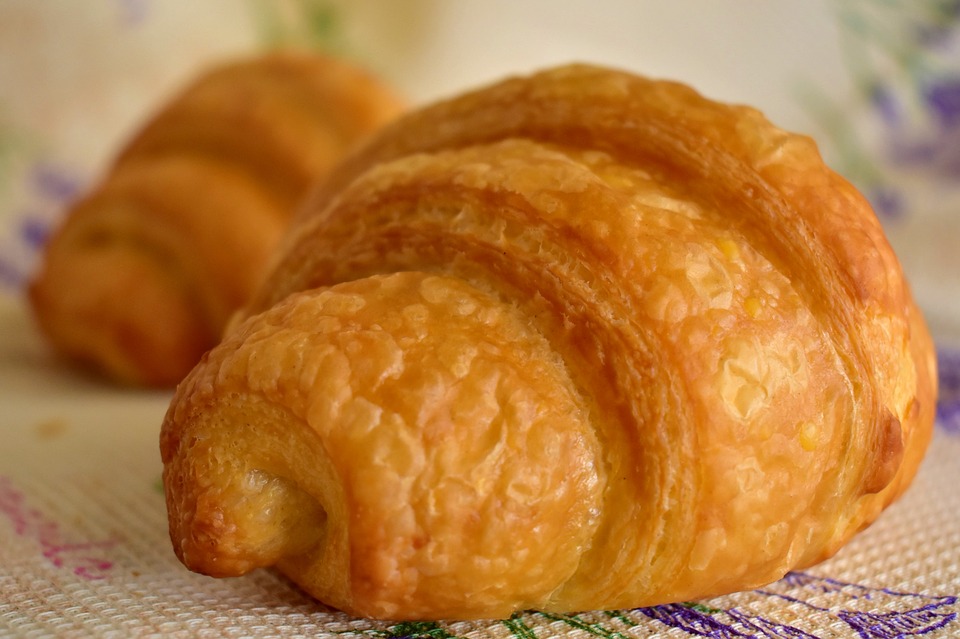 Combine lemon, cream cheese, and some puff pastry like a croissant, and you will have an incredible and delicious pastry to serve for breakfast, snack, or a little get together with the family on the holidays. This recipe will make 16 delicious croissants to satisfy your family. 
This classic French pastry is such a traditional and internationally familiar that you probably can find every taste available to satisfy any taste buds. My husband and I happen to be lemon lovers, and this recipe just comes naturally to me. I know he will have a big smile when I serve this for him.   
A cup of latte is always a welcome pair for this pastry; you just can't go wrong with it, just dip it into the latte and taste heaven. If you like to add something a bit sweeter, you can always pour some honey on it or some blueberry/strawberry jam.
Ingredients for Lemon Filled Croissant
2 (8 oz) cans refrigerated crescent dinner rolls
For the filling:
4- ounces 1/3 less fat cream cheese, (softened)
2 tablespoons sugar
2 tablespoons all-purpose flour
1 egg yolk (lightly beaten)
1 teaspoon lemon zest
½ tablespoon pure vanilla extract
Egg wash and topping:
1 large egg (lightly beaten)
turbinado sugar
For the glaze:
1 tablespoon lemon juice
1/3 cup powdered sugar
How to Make Lemon Filled Croissant
With wax paper, line a baking sheet or a large plate. Unroll the dough to form 16 triangles and transfer them to the wax paper-lined plate. Set aside. Beat cream cheese, sugar, and flour in your mixer's bowl until well combined. Add the egg yolk and beat until fully incorporated. Add the lemon zest and vanilla with the mixer on; mix until thoroughly combined. 
At the center of the wide end of each triangle, place 1 heaping tablespoon of filling. Roll to opposite point starting at the wide end, then pinch the edges to seal. Keep rolls curve into a crescent shape and pointed side down. Place in the freezer for 30 minutes. 
Preheat your oven to 375 F and lightly spray a baking sheet with cooking spray. Transfer the crescents to the prepared baking sheet, then brush with the egg wash and sprinkle some sugar. Bake until puffed up and lightly browned (12 minutes). Remove from the oven and let cool. 
Make the glaze:
In a medium bowl, place powdered sugar and add in the lemon juice; whisk until well combined. It should be thick but pourable. To achieve the desired consistency, add more sugar or lemon juice. Drizzle over crescents, serve and enjoy.
To see other recipes for Lemon Filled Croissant, check out: 
https://tastykitchen.com/recipes/breads/lemon-filled-croissants/
https://theenglishkitchen.blogspot.com/2013/03/lemon-filled-croissants.html