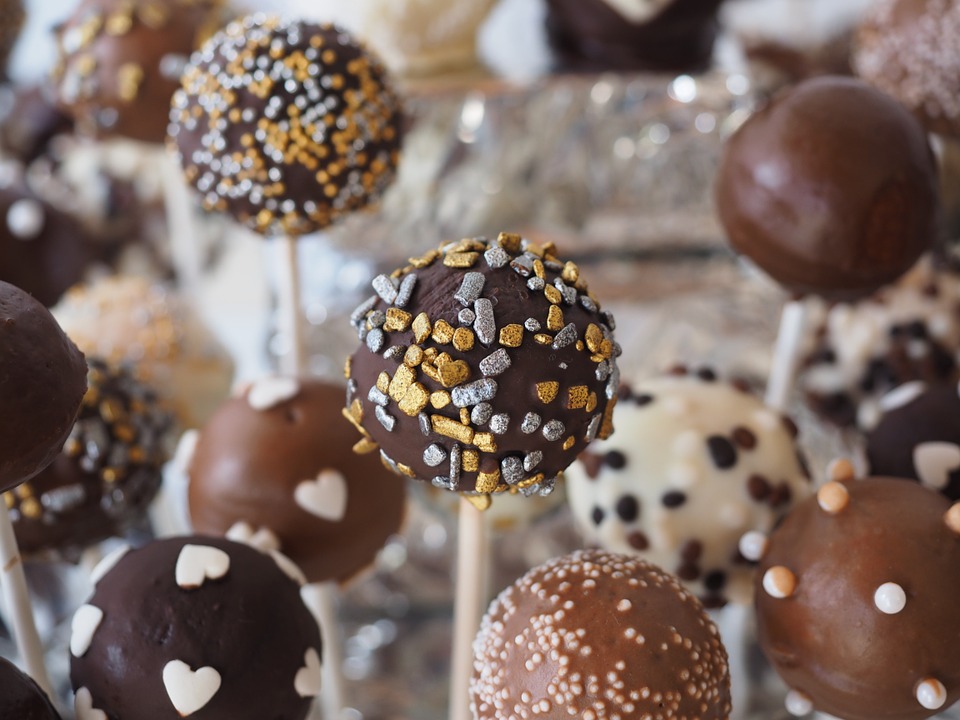 Sweet dark chocolate. Oh, how much you are loved. This is what everyone eats almost on a daily basis. Every chocolate brand has an offering featuring dark chocolate. That is because everyone loves it.
The phrase "it's to die for", was conceived when a man was eating dark chocolate, and he said, "It's so good, it's to die for". That was a joke, I'm not sure how the phrase came to life, but it definitely fits in the same sentence with this recipe. 
The one thing in this recipe that may bring the quality down is the chocolate coat. Not all chocolate is created equal. If you buy cheap chocolate, it might work, and people might like it, but choosing higher-quality chocolate will always result in a better-tasting Dark Chocolate Cake Pop.
I wouldn't choose an occasion for this recipe, it looks casual to me, unlike a cake, which looks like a celebratory recipe. Choose a day, maybe Sunday when you're home from work and bake a few of these, your family will love you for it.
This recipe is designed for 4 servings. If you have a bigger family, feel free to increase the amount of ingredients proportionally, so that you can get more pops in the end.
Ingredients for Dark Chocolate Cake Pops
Dry Ingredients:
2cup all-purpose flour

1 ¾ cup sugar

¾ cup of cocoa

2teaspoons baking soda

1teaspoon baking powder

½ teaspoon salt
Wet Ingredients:
2eggs

1cup brewed coffee

1cup milk

½ cup oil

2 teaspoons balsamic vinegar

2 teaspoons mint extract (optional)
How to Make Dark Chocolate Cake Pops
To begin, preheat the oven to 350°F.
In a bowl, add flour, sugar, cocoa, baking soda, baking powder, and salt. Mix them until they're nicely combined. Add in the eggs, coffee, milk, oil, vinegar, and mint extract(optional) to the flour mixture. Mix it until it's smooth, but a little runny.
Pour into cake pop maker and bake for 1-2 minutes or until you can insert a toothpick and take it out dry. Let it cool off.
After the cake balls are properly cool, place them in the freezer for about 15 minutes, so they get a bit more firm. Dip the tip of the lollipop stick into the coating. The coating is usually melted chocolate, but you can also do it with candy. After dipping it in the coating, stick it into the cake balls. Then dip it again into the coating. 
You can add sprinkles, candy, nuts, or any other decorative element you want.
To see other recipes for Dark Chocolate Cake Pops, check out: 
https://www.keyingredient.com/recipes/94363670/dark-chocolate-cake-pops/
https://www.thehappierhomemaker.com/dark-chocolate-cake-pops-with-dove-prom/