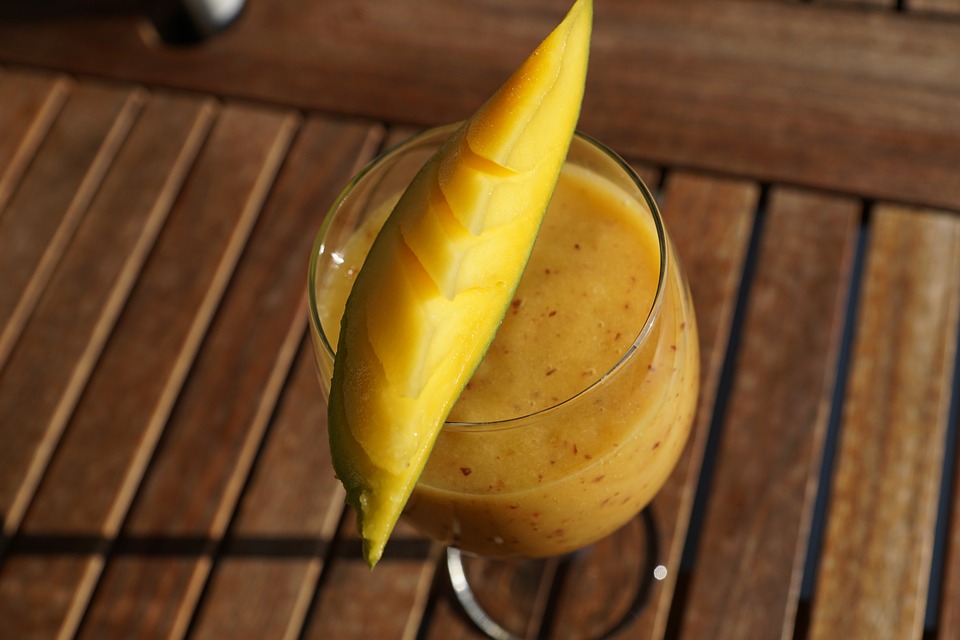 This is the perfect smoothie for any time of the day. It's fresh and sweet and takes about a second to make. Even my kids love this smoothie because of the sweet taste from the mango and passion fruit. Serve this for breakfast, pack for lunch, even for a late-night healthy snack. This recipe will make one glass of delicious smoothie. 
Smoothies have always been my option when I don't really have time to cook, especially for breakfast. I always try to combine different fruits to create a new taste, and this recipe combination is definitely one of my favorites, and I want to share it with you today.
You can make this smoothie the night before and ready to drink in the morning. Just make it according to the recipe, place it in a sealed glass container, and put it in the fridge. Add some Greek yogurt to it if you want a more fulfilling breakfast, sliced fresh fruits are also a great choice to add to the smoothie, and if you want it sweeter, you can add some honey to it. Add something that you can really enjoy, and you will have a great start in the morning that will last you the whole day.
Ingredients for Mango Passion Fruit Smoothie
1 mango (cold, peeled and sliced)
the flesh of 2 passionfruit
1/2 cup orange juice
mint or basil  or mango slice (optional, for garnish)
How to Make Mango Passion Fruit Smoothie
In a blender or a food processor, combine all the ingredients and blitz for about 1 minute until really smooth. Pour into a glass, garnish, serve, and enjoy.
To see other recipes for Mango Passion Fruit Smoothie, check out: 
https://healthythairecipes.com/passion-fruit-mango-smoothie/
https://mumspantry.com.au/mango-and-passionfruit-smoothie/
https://www.vibrantplate.com/mango-passion-fruit-tropical-smoothie/