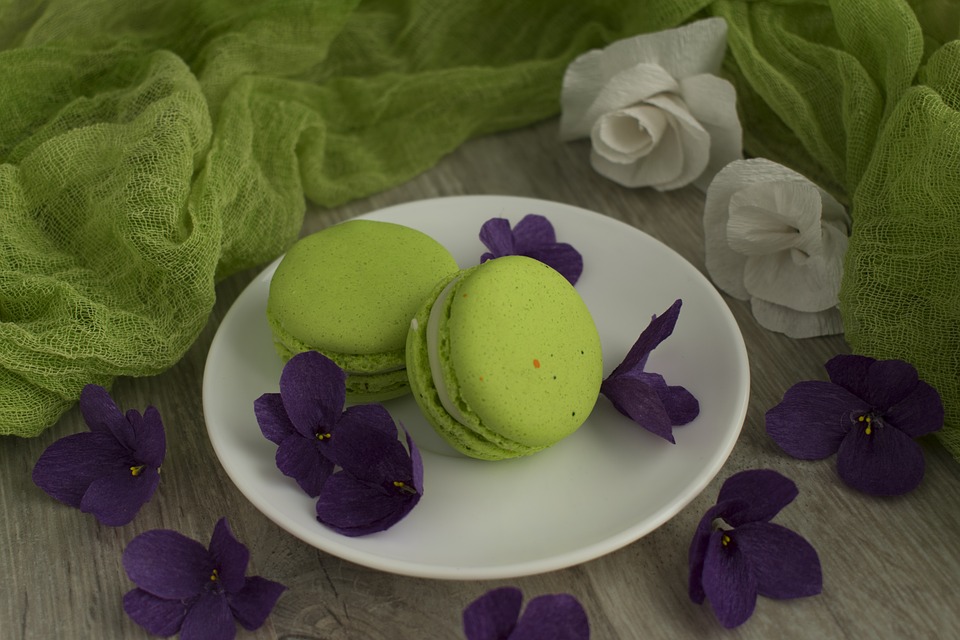 Making macarons can be a bit tricky but don't worry, if you follow the steps in this recipe, This recipe will make 36 delicious macarons, and I guarantee that when you're done, you'll have these amazing, airy, creamy, and delicious macarons that you can be proud of. Today, we're going to make the macarons with pistachios, and it'll be a great dessert or snack at any party or if you just have friends and family coming over.
I first tasted these delicious treats when I was at a friend's house, and she insisted that I try it because she knows about my sweet tooth. It was delicious. I immediately go to research mode when I got home, and this recipe is the result of it, and I want to share it with you today.
For me, a glass of Sauvignon Blanc is the perfect pair for this treat. Not super sweet and crisp, the taste really complements each other. Or, if you want to make the macarons a bit sweeter, dust some brown sugar. You can add whatever you like to it, just experiment with the tastes, and you might surprise yourself. 
Ingredients for Pistachio Macarons
1 ¼ cups almond meal (ground almonds)
1 ½ cups pure icing sugar
4 eggwhites
¼ cup caster sugar
3 drops green food coloring
¼ cup pistachio kernels (finely chopped)
Filling:
3.2 ounces white chocolate (chopped)
2 tablespoons thickened cream
How to Make Pistachio Macarons
Prepare 3 large baking trays, grease, and line with baking paper. In a bowl, sift almond meal and icing sugar. Beat egg whites in a bowl using an electric mixer until soft peaks form. Add sugar gradually, beating until dissolved, then add the food coloring and beat until just combined. Fold in half of the almond mixture until just combined. Fold in the remaining mixture until combined and the mixture becomes glossy.
Into a large snap-lock bag, spoon the mixture, then snip 1/3" from 1 corner of bag. Onto the prepared trays, pipe about 1½" rounds of the mixture, 1½" apart, and sprinkle each macaron with pistachio. To remove air bubbles, tap trays on a bench. Set aside for 1 hour. Preheat your oven to 230F. Bake, the macarons1 tray at a time until tops, are firm (18 – 20 minutes). Cool on trays once done then carefully transfer to a wire rack.
Make the filling; in a microwave-safe bowl, put the chocolate and cream the microwave on high (100%) for about 1 minute or until chocolate melts. Stir using a metal spoon to combine. Once done, refrigerate until the mixture thickens and becomes spreadable (about 10 minutes). Over flat sides of half the macarons, spread ½ teaspoon filling, then sandwich with the remaining macarons. Set aside until filling sets. Serve and enjoy.
To see other recipes for Pistachio Macarons, check out: 
https://www.piesandtacos.com/pistachio-macarons/
https://www.taste.com.au/recipes/pistachio-macarons/8a2cd413-a490-4da1-9124-3db100513e2
http://www.roadtopastry.com/blog/recipes/macarons/recipe-pistachio-macarons-italian-meringue-buttercream