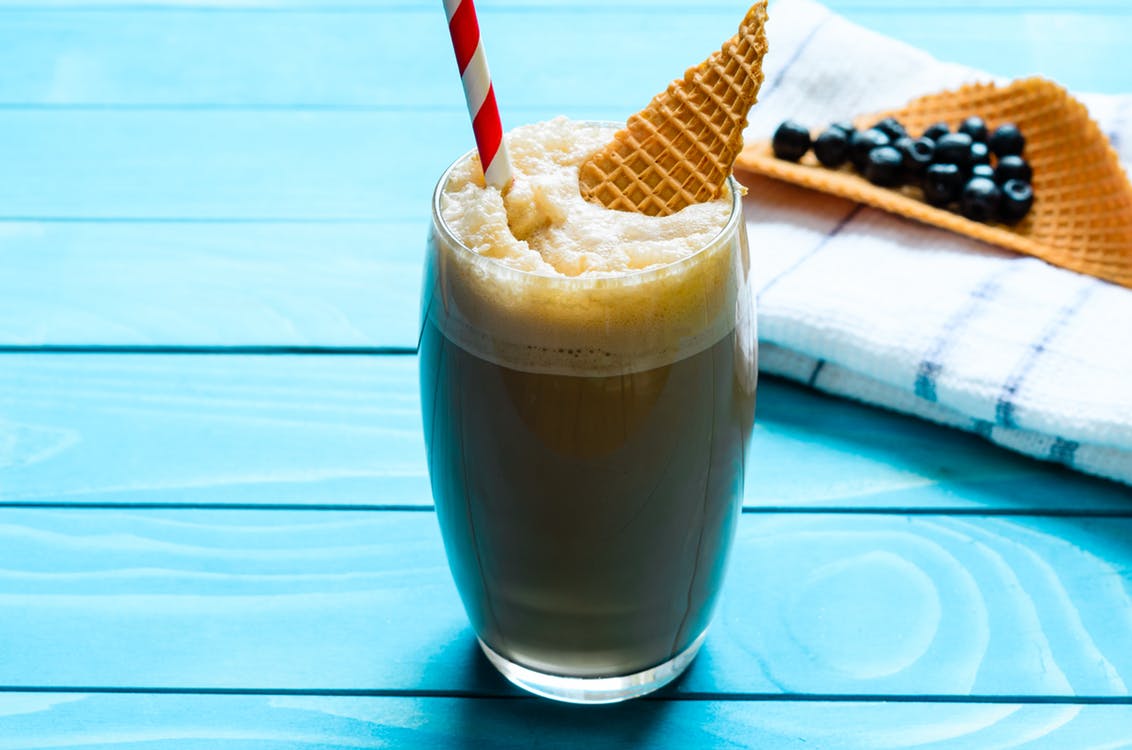 Other than regular baking recipes, I like presenting and making some delicious drink recipes, as well. Sometimes, all you need in the morning is Chai Tea Latte Float recipe to start your day off and empower your body with energy and satisfy your sweet teeth at the same time. 
Why not start your day with a chai latte and change something you are doing almost every day – espresso. This Chai Latte will amaze your taste buds, and you are going to love this drink, making it all over again almost every day, once you try this out. 
You can top it with milk foam if you have an espresso machine, or just whipped boiled and foamy milk. It is best to enjoy with French crescent or breakfast muffins. I love serving it with a wafer on the side of the glass because I found it looks prettier and has a better presentation. Grab a few and simple ingredients and go in the kitchen. The best part of it is that it can be made in 5 minutes. Let's get some Chai Latte Float.
Ingredients:
 1 Chai Tea bag
 1 cup boiling water 
 1 tablespoon of honey, or maple syrup 
 ½ teaspoon vanilla extract 
 5 tablespoons milk, warm and foamy
 2 tablespoons whipped cream
How to Make Chai Tea Latte Float 
Place the chai tea bag in a tall glass. Pour boiling water and let it sit for about 5-7 minutes. Remove the tea bag and add in honey or maple syrup, vanilla, and milk. Mix well and add in whipped cream. Stir and serve with a wafer on the side of the glass. 
To see other recipes for Chai Tea Latte Float, check out: 
https://acorkforkandpassport.com/chai-tea-latte-float/
https://www.reddit.com/r/ketorecipes/comments/a5dpej/ketofied_iced_vanilla_chai_tea_latte_starbucks/
 https://www.simplyrecipes.com/recipes/iced_chai_latte/