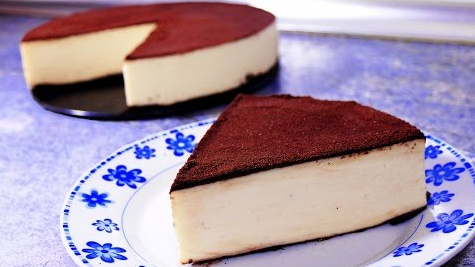 Whether it's for your kids' birthday party or you just want to serve the whole family a tasty dessert or a picnic, Oreo cake is a go-to choice if you wish to give your taste-buds a sweet treatment.The ingredients are not something that would eat your wallet. An 8" layer size will get you 8-11 slices if you cut it the traditional way butif use the grandma style you can get 14-18 slices. Want to know how? I will share it the secret soon.
Oreo cake is my all-time favorite chocolate cake because it made me feel like a magician.Every weekend when my grandkids visit me, they get thrilled when I turn their favorite cookie into a yummy cake.Also, when a dispute over toys or the battle for the remote control arise, serving them a piece of Oreo cake makes brings calmness to the house.
This yummy cake is not only made for the wee ones; you can enjoy it too. While you can wash your hands and munch on it (Don't worry! nobody is watching), you can cut the cake into slices, serve it on a dessert plate and eat it with a fork.Whatever method you use, you are sure to get that awesome goodness. You can also serve it with a cup of raspberry ice cream. I do this combo most times when watching "One Day at a time" with my family. Your family will enjoy it too.
Ingredients for a No-bake Oreo Cake
25 pieces of your regular Oreo cookies
1/3 cup of butter
21/5cup of cream cheese
2 1/5 cup of whipping cream
2 tablespoons of neutral gelatin powder
2/5 cup of granulated sugar
How to Make No-bake Oreo Cake
Wash your hands with clean water and dry it with a clean cloth. Take and cut each piece of the Oreo biscuits with a knife. Gently put the cream aside by putting it in a big saucepan to separate it from the cookie. Chop off the cookies into crumbs with your hands and put them in a blender or another pan in case you don't have a blender. Beat the cookies into a grit state either with a whisk or any other appliances. Don't get worried; it does not change the taste or outcome of the cake. Set aside 1/3 of the result. Set aside 1/3 of the crushed cookies in a clean plate for the later purpose of spraying over the cake at the end of cake production.
To the remaining 2/3  crushed cookies, add softened butter to it and beat thoroughly to achieve a well-mixed mixture of both ingredients. Then, pour the mixture into a springform pan pie, crush the mold surface evenly all through with a spoon (ensuring there is no free hollow) and place the pan inside a refrigerator or freezer.
Next, in the saucepan containing the cream kept atthe beginning, add to it the whipping cream, cream cheese, some granulated sugar and neutral gelatin powder (sheets can also be used in place of this depending on your preference). Heat the content over a low temperature while you stir it continuously. Note that the mixture doesn't get boiled.
Immediately the mixture melts, pour it on top of the base of the biscuit, return it to the refrigerator for at least 24 hours. Though I usually leave mine till the next day.
Lastly, sprinkle the kept gritted cookie over the cake with a simple strainer or sieve. After this process, you can now unmold the cake.
To see the original recipe that inspired this one, check out the recipe for No-bake Oreo cake found at Food & Cooking.