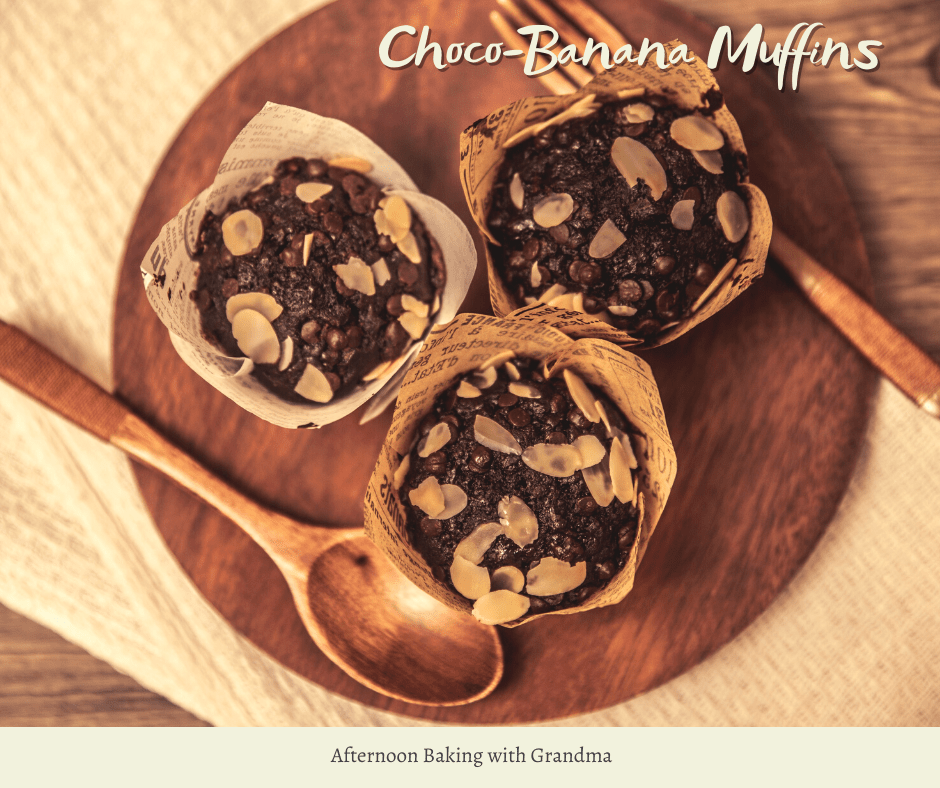 If you have overripe bananas with brown spots, do not throw them yet. Put them into good use with these Choco Banana Muffins. Overripe bananas are sweeter and produce a strong banana flavor. If you do not have overripe bananas, you can place them in the oven or microwave for a few minutes to ripen them immediately.
I used the Dutch-process cocoa powder on this recipe because this is what is usually available in our little town. I put baking powder because I learned that this cocoa powder is neutral, unlike natural cocoa powder which is acidic; you need to use baking soda so that your baked goods will rise. 
These muffins are really delicious, especially when they are freshly baked. However, you can put your leftovers in the fridge and reheat them in the microwave for 10-20 seconds until they are soft and warm.
If you don't have buttermilk in your pantry, you can also try these substitutes.
Ingredients for Choco Banana Muffins
1 3/4 cup all-purpose flour
1/2 cup cocoa powder
1 teaspoon cinnamon powder
1 tbsp baking powder
2/3 cup brown sugar 
3 bananas, mashed
2 large eggs
1 teaspoon vanilla extract
1/2 cup vegetable oil
1/2 cup buttermilk
1 cup chocolate chips, divided
sliced almonds, optional
How to Make Choco Banana Muffins
Line a 12-cup muffin pan with cupcake liners and preheat the oven to 200°C/400°F. In a large bowl, mix all dry ingredients: flour, cocoa powder, cinnamon, baking powder, and sugar. In a separate bowl, combine eggs, vanilla, oil, and buttermilk. Whisk briefly.
Combine dry and wet ingredients, and then add mashed banana and a half cup of chocolate chips. Mix until just combined.
Spoon out the batter into your cupcake liners. Divide and sprinkle the remaining chocolate chips on top together with the sliced almonds.
Bake for 5 minutes and then lower the heat to 180°C/350°F and bake for 15-20 minutes or until a toothpick inserted comes out clean. Cool the muffins in a wire rack.
Note that yield can be 8-12, depending on the cupcake liner's size you will use.