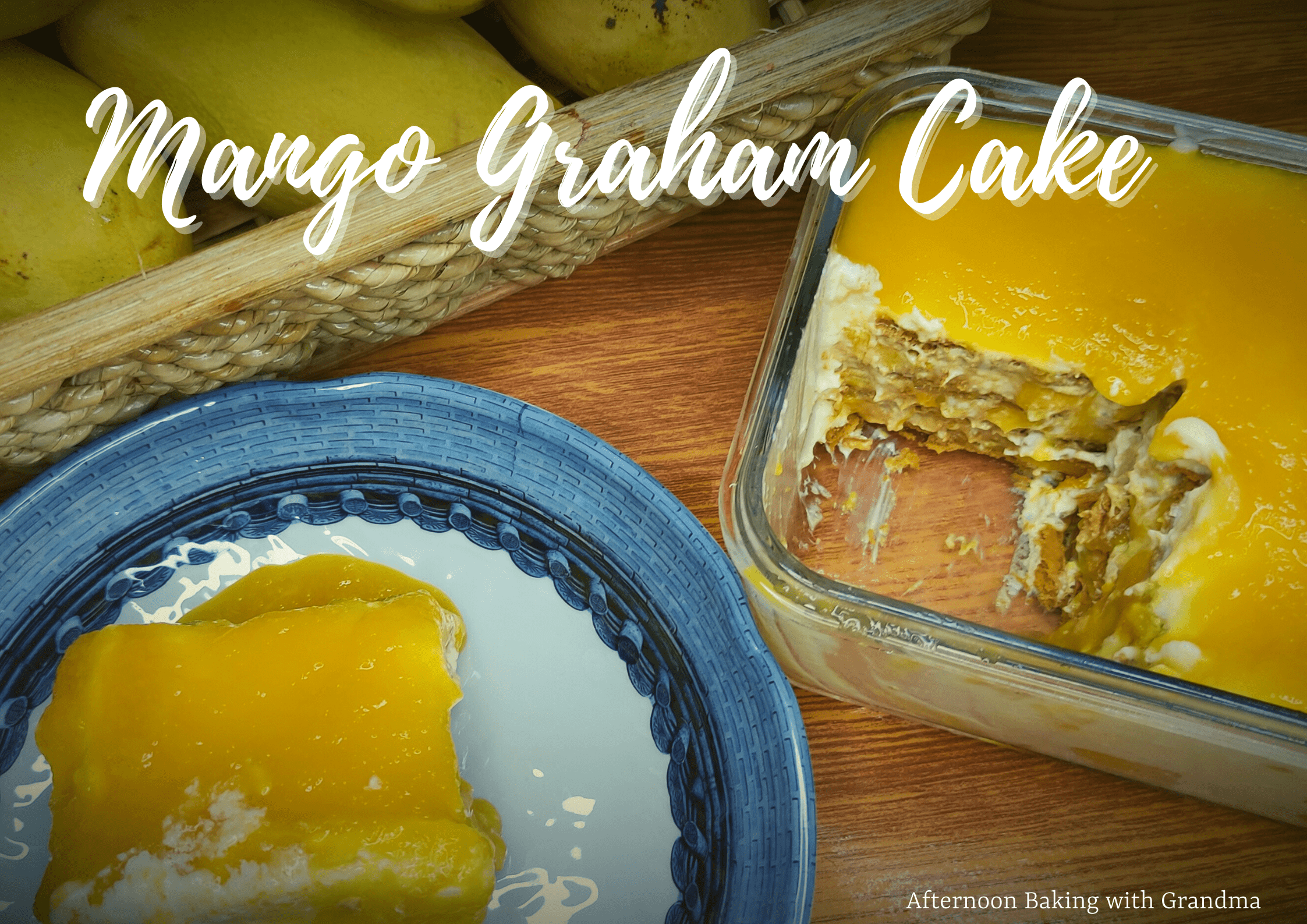 This Mango Graham Cake is also known as Mango Float. It is a popular dessert in the Philippines, especially in the hot summer months, which is the peak season for mangoes. The Carabao mango or Philippine mango is a sweet variety that is perfect for this easy dessert.
I used two deep glass dishes (6×4.5) in this recipe. For the graham crackers, you can either use whole or crushed graham crackers and need to chill the cream and condensed milk before using. This dessert is so easy to prepare; you just need to layer the ingredients and chill. However, you can also freeze this dessert if you want an ice-cream cake texture though I prefer the cold but soft, and creamy which is chilled for 6 hours or more. I am also giving you options on how you want to prepare this dessert and I hope you give this a try!
Ingredients for Mango Graham Cake
1 pack (7 oz) graham crackers
14 oz can sweetened condensed milk, chilled
2 cups all-purpose cream or heavy cream, chilled
4 ripe mangoes
Optional Ingredients: 
2 tablespoons gelatin
4 tablespoons hot water
How to Make Mango Graham Cake
Cut the three mangoes in chunks and set them aside.
Puree the one mango in the blender. Set aside.
In a large bowl, whisk condensed milk and cream until combined.
Layer the graham crackers on the glass dish. Spread cream mixture evenly on top of the graham crackers, and then add mango chunks. Repeat the process leaving a small space for the mango puree.
Dissolve gelatin in hot water, and then add mango puree. Mix until combined. Pour mango puree mixture over the graham cake and chill for 6 hours or overnight.
Note: For the other preparation: you can cut all mangoes into chunks and skip the pureeing process and the dissolving of gelatin and water. Just make sure the last part of the layer should be mango chunks. You can also try thinly slicing the mangoes and arrange them beautifully on top.