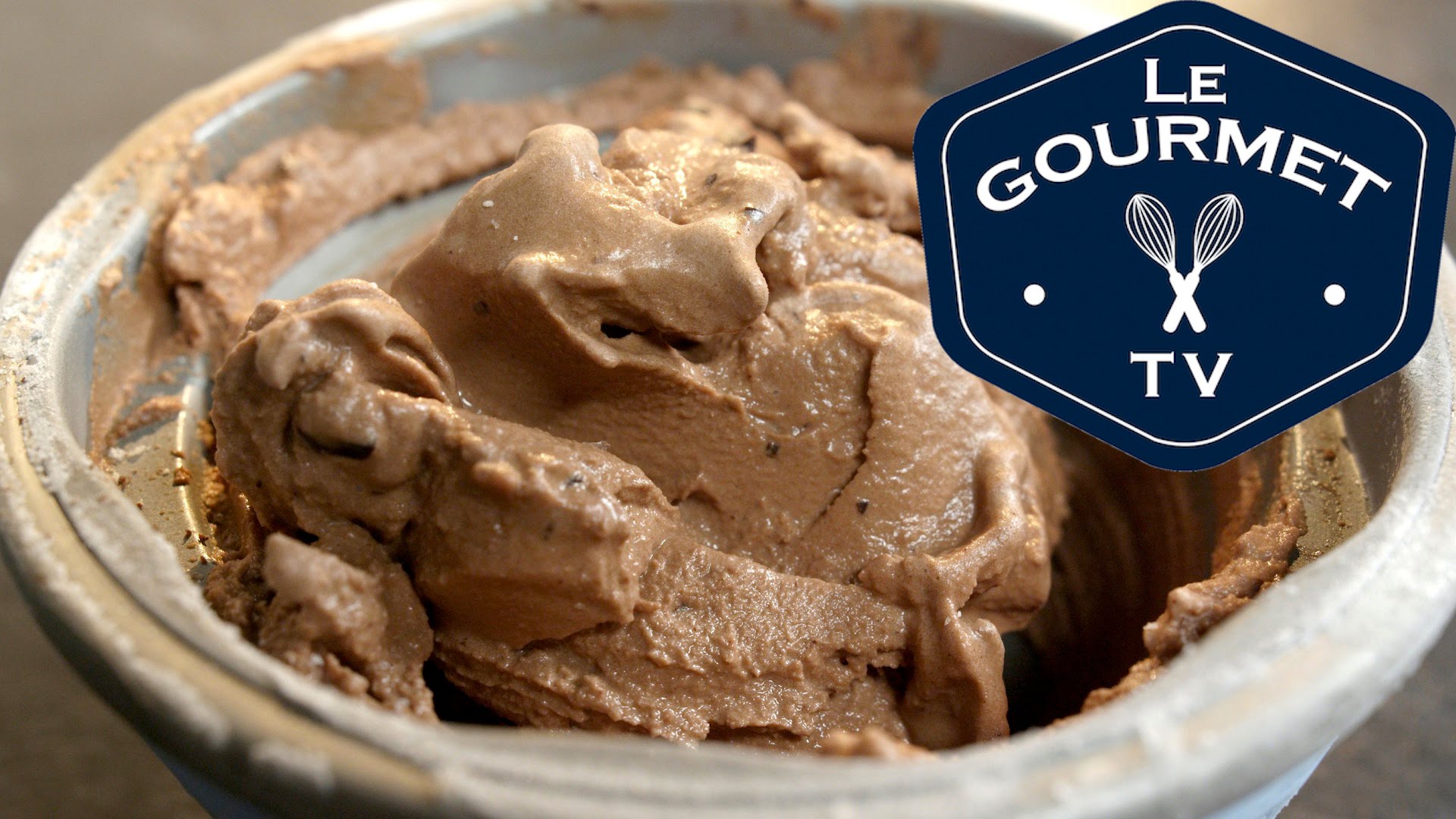 With it being National Frozen Yogurt Day I wanted to find you a recipe that was not a fruit yogurt recipe but a chocolate one as I am just in a chocolate mood .. and I found you a perfect recipe to try
All your chocolate fans will love it I am sure .. so what are you waiting for lets get started
This great recipe has been brought to you by legourmettv on YouTube , thanks for sharing it with us
Here below is the recipe and the video tutorial to watch both from the YouTube channel
Love frozen yogurt, but want to cut down on some of the sugar and make it healthier? Make it yourself at home with this easy recipe.
Ingredients
3 cups (750 mL) plain yogourt (Balkan or Greek)
½ cup (125 mL) sugar
½ tsp (2 mL) pure vanilla extract
½ cup (2 mL) unsweetened cocoa powder
2½ oz (70g) dark chocolate chopped
Method:
Thoroughly whisk together: yogourt, vanilla, cocoa powder, and sugar. Chill mixture for at least an hour.
Freeze according to ice cream maker manufacturer's instructions, adding the chopped chocolate in the last few minutes of churning.
Serve immediately as soft serve, or spoon into a container and freeze until hardened.
NATIONAL FROZEN YOGURT DAY
National Frozen Yogurt Day is celebrated annually on February 6th.
Frozen yogurt sales are increasing annually as people want a healthier alternative to ice cream.  The explosion of flavors and topping choices add to the popularity of frozen yogurt.
Frozen yogurt was first developed 1970 in the United States as a soft-serve treat produced by H.P Hood called "Frogurt". Humphreys and Dannon soon followed with their own versions of the treat. Its popularity grew in the 80s, mostly due to frozen yogurts "health food" status. Ice cream manufacturers soon caught on, offering low fat options.
Frozen yogurt is again making a come back as consumers have begun to prefer the tart taste of yogurt.
 Why Not Give these following recipes a try too :
Creamy Vanilla Frozen Yogurt
Chocolate Frozen Yogurt
Cherry Cheesecake Frozen Yogurt
Frozen Strawberry Yogurt
Article Source :http://www.nationaldaycalendar.com/national-frozen-yogurt-day-february-6/