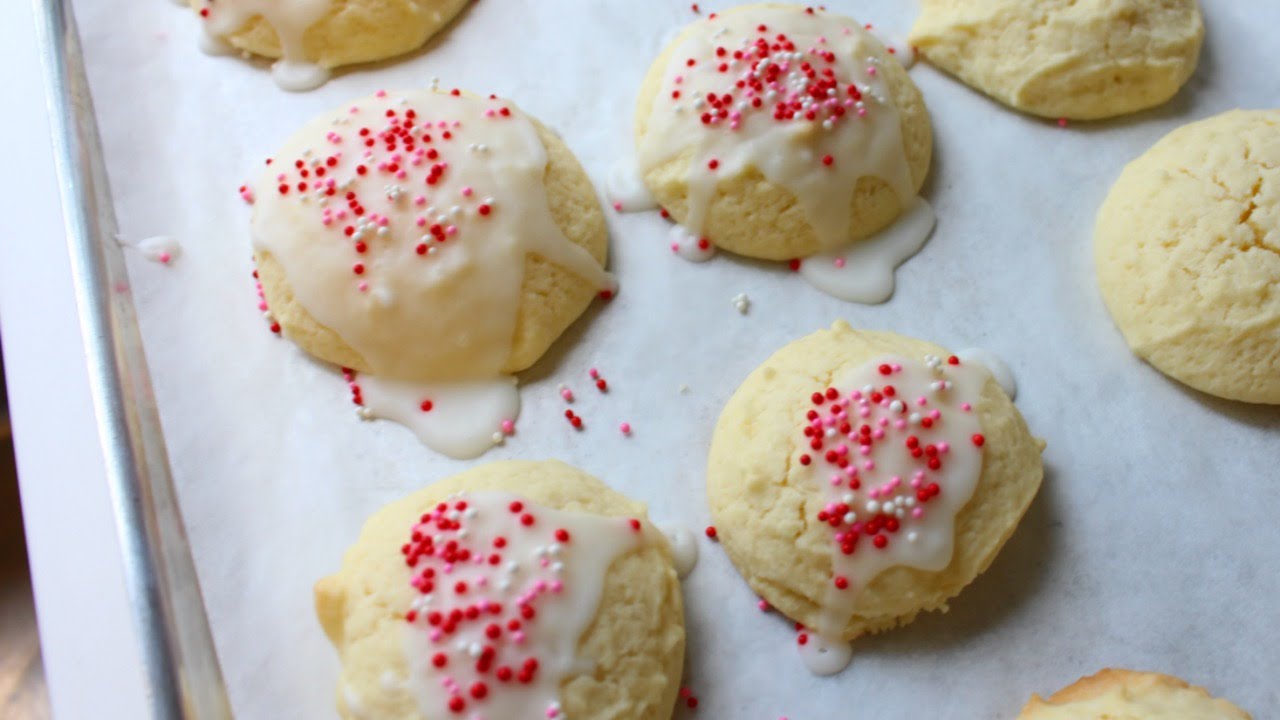 A really simple easy cookie recipe to make are these vanilla cookies that you can glaze and add your own favourite sprinkles … yummy
A really great recipe to make with children as they will love to glaze them and add the sprinkles .. my grandchildren love to help me make cookies so I will be giving this recipe a go .. great to have with that cup of tea for me and a glass of milk for them
So if you love to make cookies then why not check out this recipe
This great cookie recipe is brought to you by The Baking Bomb on YouTube , thanks for sharing this recipe with us
Here below is the recipe  you will need and the video tutorial watch both from YouTube
Recipe: ❤
1 1/2 cups flour
2 eggs
1/2 cup butter (1 stick)
3/4 cup sugar
1 tsp vanilla extract
1. Preheat oven to 350F, line baking sheets with parchment paper.
2. Cream together softened butter and sugar, then add in eggs and vanilla and mix.
3. Add half of the flour, mix, then add the remaining half.
4. Scoop the dough onto the cookie sheet using an ice cream scoop, and bake for 20-22 mins.
Lemon Glaze:
1/2 cup icing sugar
1 tbsp lemon juice
Combine both ingredients together.