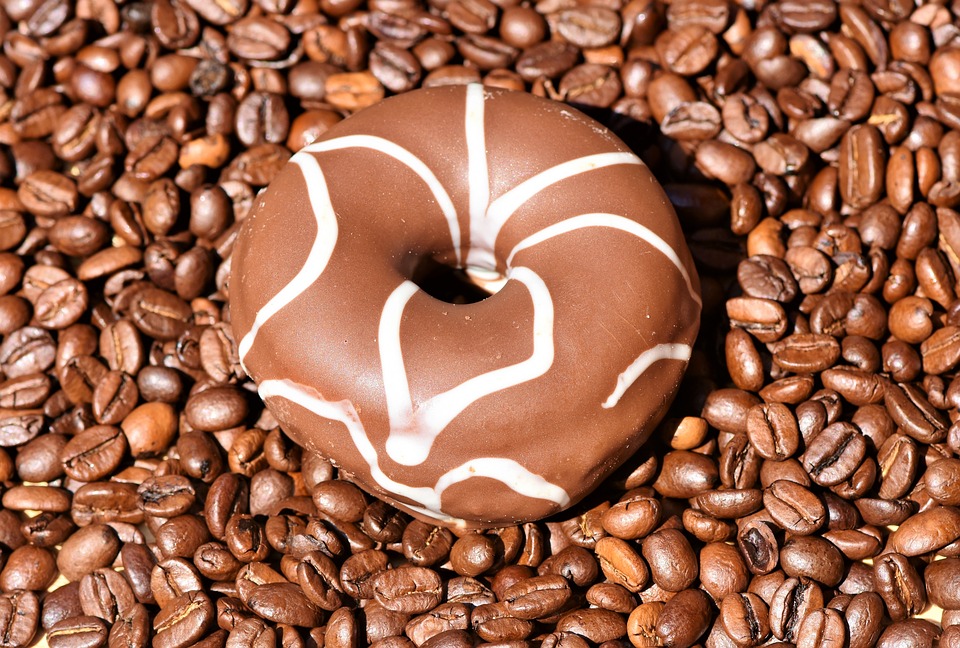 This is a great recipe if you want something not too complicated — good old donuts. I'm sure almost everyone knows how to make donuts, it's simple, versatile, and the ingredients are cheap. Today, I want to share one of my favorite donut recipes, and maybe you can pick up a thing or two from it. This recipe will make 6 delicious chocolate coffee banana donuts that are perfect for breakfast and easy to carry around. 
We love donuts, any kind of flavor, shape, filling, toppings, whatever it is, we love it. It's a classic snack/dessert that my husband and I grow up with, and now my kids share our love for donuts too. For me, creating this donut recipe is my way to share the good memories I had, and hopefully, it can create great ones for you. 
You already have chocolate, coffee, and banana on it, but you can add more to it if you want a specific taste to be dominant, for example, the bananas. Just add 1-2 more. Coffee and donuts are always the pair for me, though tea is not a bad pair too. You can add and pair whatever you like to, just be a little creative and the taste might surprise you. 
Ingredients for Chocolate Coffee Banana Donuts
5 dates (pitted)
3 bananas
3 eggs
2 tablespoons coconut oil (melted)
1 teaspoon ground coffee
1 teaspoon vanilla extract
1 teaspoon cinnamon
½ cup dark chocolate chips (melted)
¼ cup coconut flour
¼ teaspoon baking soda
¼ teaspoon baking powder
1/8 cup honey
pinch of salt
coarse sea salt (to top donuts, optional)
How to Make Chocolate Coffee Banana Donuts
Start by preheating your oven to 375 F. Blend the bananas, honey, and dates in a food processor until smooth. Then to your food processor, add the eggs, coconut flour, oil, vanilla, cinnamon, baking soda, powder, salt, and puree until thoroughly combined. Grease your donut pan and pour the ingredients into a pan. My ingredients made 6 perfect donuts. 
Bake until completely cooked through (20-25 minutes), poke a toothpick through one to make sure it comes out clean. Let cool. Melt your chocolate in a shallow bowl once the donuts are cool and mix in your ground coffee. Into the melted chocolate, dip the top of your donut directly, then top with a pinch of coarse sea salt. Enjoy.
Note: If you want to create a marble effect, just melt some white chocolate and using a fork drizzle into the melted chocolate before dipping the donuts.
To see other recipes for Chocolate Coffee Banana Donuts, check out: 
https://wonkywonderful.com/chocolate-glazed-banana-donuts/
https://paleomg.com/chocolate-coffee-banana-donuts/
https://bakerbynature.com/coffee-lovers-chocolate-cake-donuts/