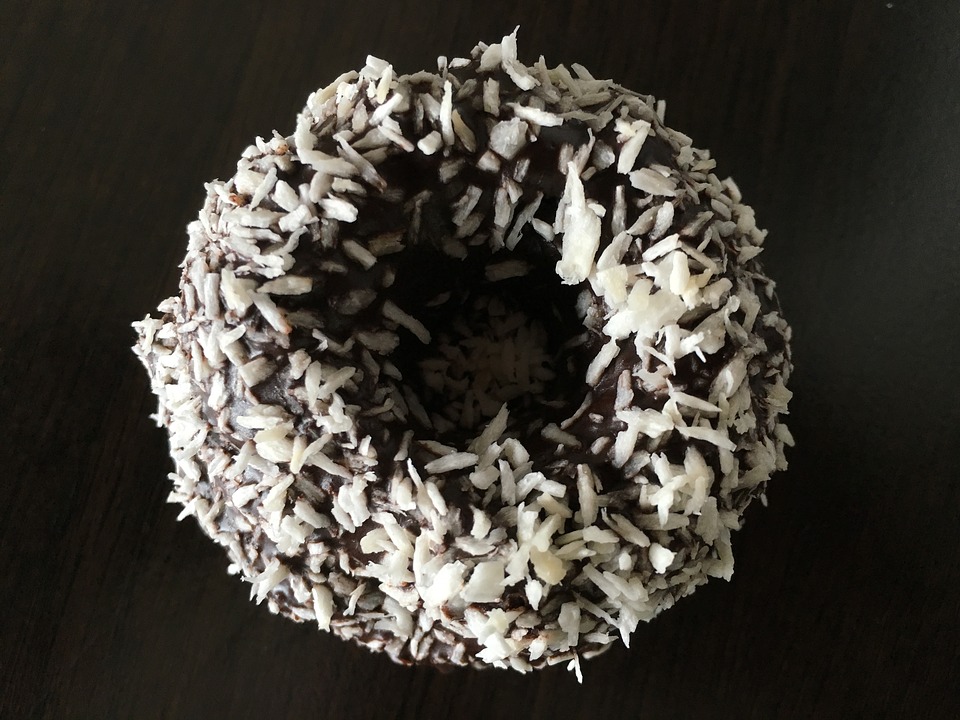 Hey, you donut lovers out there. I have something for you today. We all know that donuts are the most adorable dessert for almost everyone, but today's version of my recipe will please your senses in every way.
Delicious spongy in the inside, chocolate in the outside and sprinkled with very exotic and flavorful coconut taste. If you have a donut maker, it will be so easy for you to make. Just whip up the batter, place some of the batters in the donut machine, and you are almost ready to go. But the most amazing part of the recipe is chocolate glaze and coconut flakes on the outside.
With simple but very delicious ingredients that are combined very well, they can be made in less than half an hour, so let's get started. I assure you that even the pickiest eater will go crazy about this yummy donut recipe. They are that good.   
Ingredients for Coconut Chocolate Donut 
1 box chocolate cake mix 
 2/4 cup whole milk 
2 eggs
3 tablespoons melted butter
1 teaspoon vanilla extract
For the chocolate glaze: 
5 ounces chocolate 
2 tablespoons butter 
½ teaspoon vanilla extract 
shredded coconut to taste
How to Make Coconut Chocolate Donut 
Preheat your donut machine and spray it well with baking spray.
In a large bowl, using a wire whisk, mix all of the ingredients listed and required for the donuts. Scoop out some of the batter and place it in every donut shell. Bake for about 5-7 minutes until cooked through.
Let them cool completely.
In a bowl over simmering water over medium heat melt the chocolate, butter, and vanilla extract altogether. While melted, dip each donut into the chocolate glaze and let them rest on a wire rack. Sprinkle each donut with shredded coconut and let it set in a cold area. Enjoy with family and friends.
To see other recipes for Coconut Chocolate Donut, check out: 
https://delightfulemade.com/2014/01/05/coconut-glazed-chocolate-donuts/
http://seevanessacraft.com/2015/02/recipe-paleo-coconut-chocolate-donuts/