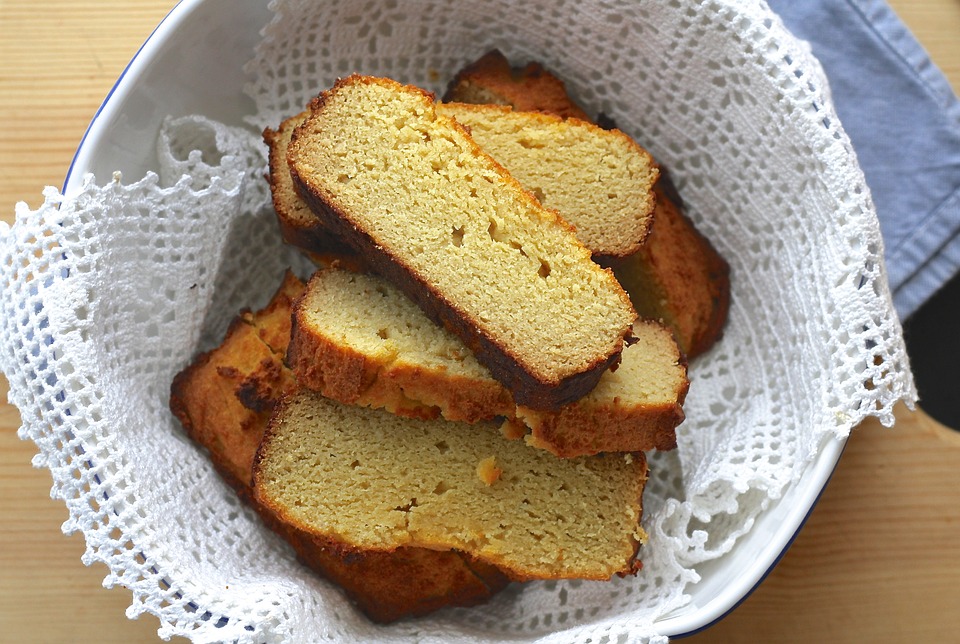 If you are looking for an alternative bread recipe for the one you are making every day- you are in the right place. The best part of this Coconut Flour Bread is –  it is gluten-free, and it a healthier version of the regular bread recipe.
The sweetness from the honey adds a little exotic springy hint to the bread, and it is so delicious to eat for breakfast with your favorite spread or fruit jam. It travels well with, and it is great for a picnic. I enjoy making this recipe a lot because the beautiful aroma that is spread all around the house of the baked coconut is just irreplaceable with any other flavor in the world.
Even if you think there is so little flour in the recipe, have on mind that coconut flour absorbs a lot of liquid. Don't get intimidated, grab your kitchen tools, and go make this delicious bread. You are going to thank me later. 
Ingredients
6 eggs, room temperature 
 ½ cup of vegetable oil 
1 tablespoon honey 
¾ cup coconut flour 
2 tablespoons baking powder 
½ teaspoon of salt 
½ teaspoon vanilla extract
How to Make Coconut Flour Bread 
Preheat your oven to 350 degrees F or 170 degrees C.
In a bowl, whisk the eggs, oil, and honey. Mix well until the wet ingredients are combined. Add in the flour, vanilla, baking powder, and salt. Mix until well incorporated. Allow the batter to sit for 5 to 10 minutes. Transfer the batter in already prepared loaf pan well greased. Bake for about 35 to 40 minutes until golden brown.
To see other recipes, check out: 
https://leelalicious.com/coconut-flour-bread-recipe/
https://thecoconutmama.com/coconut-flour-bread-recipe/
https://www.wholesomeyum.com/keto-low-carb-coconut-flour-bread-recipe/