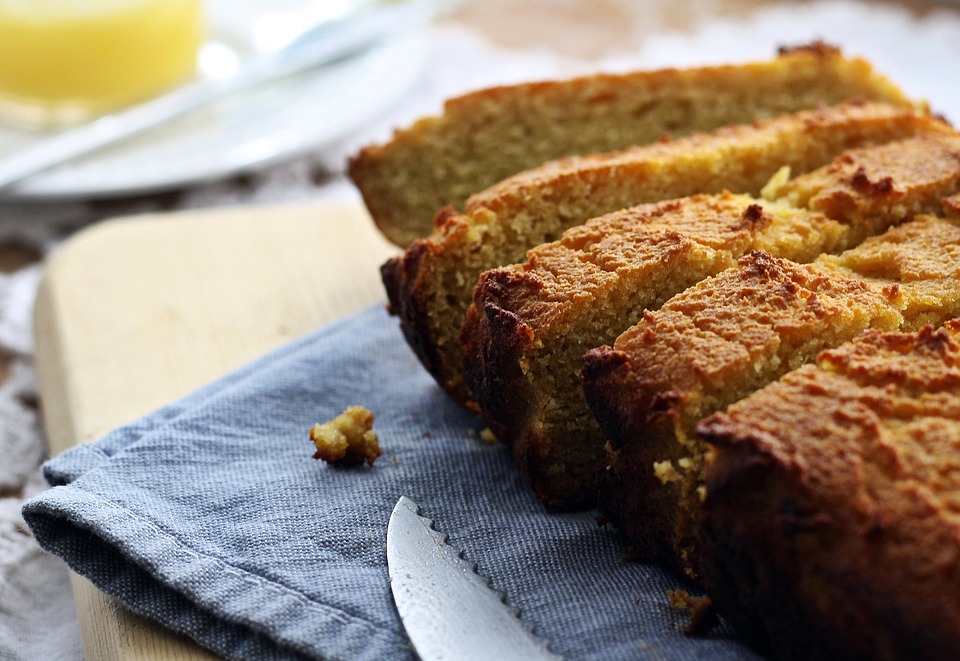 If you are a huge fan of the Pinacolada cocktail, you are going to enjoy this Coconut Pineapple Bread recipe the most. Flavored with two of the most favorite ingredients in the world, this bread is a real treat for your soul and loved once.
If you didn't know, coconut and pineapple are a match made in heaven. Simply, the perfect combination in every recipe, including this delicious coconut and pineapple bread that is so easy and fun to make. With just a few ingredients, you will end up having something elegant but very delicious. Also, you can wrap it in a nice plastic wrap after it's well chilled and gift it to your friends; you will make them very happy.
The pineapple in this recipe can be shredded or cut into chunks; the decision will be yours. In both ways, you cannot go wrong. The bread is perfect for breakfast or late snack in the day with the most amazing apricot jam or strawberry jam. 
Ingredients
1 ½ cups shredded coconut 
 ½ cup unsalted butter softened 
 1 ½ cups of all-purpose flour 
 ½ teaspoon baking soda 
 ½ teaspoon of salt 
 1 cup granulated sugar 
 3 eggs, room temperature 
 1 cup sour cream 
 2 cups fresh pineapple, shredded or cut into chunks
How to Make Coconut Pineapple Bread 
Preheat your oven to 350 degrees F or 170 degrees C. In a large bowl, combine all of the dry ingredients: coconut, flour, baking soda, and salt. Stir and set aside.
In another mixing bowl, cream the butter with granulated sugar until fluffy. Add in the eggs, one at a time beating well between each addition and add in sour cream and dry ingredients. Add in the pineapple. Mix until well incorporated and spread the batter in already prepared loaf pan well greased. Bake the bread for about 60 -65 minutes or until golden brown, and an inserted toothpick in the center comes out clean.
To see other recipes, check out: 
https://www.tastefullysimple.com/recipes/coconut-pineapple-bread-9118
https://www.marthastewart.com/339863/coconut-pineapple-loaf-cake
https://www.twopeasandtheirpod.com/coconut-pineapple-bread/