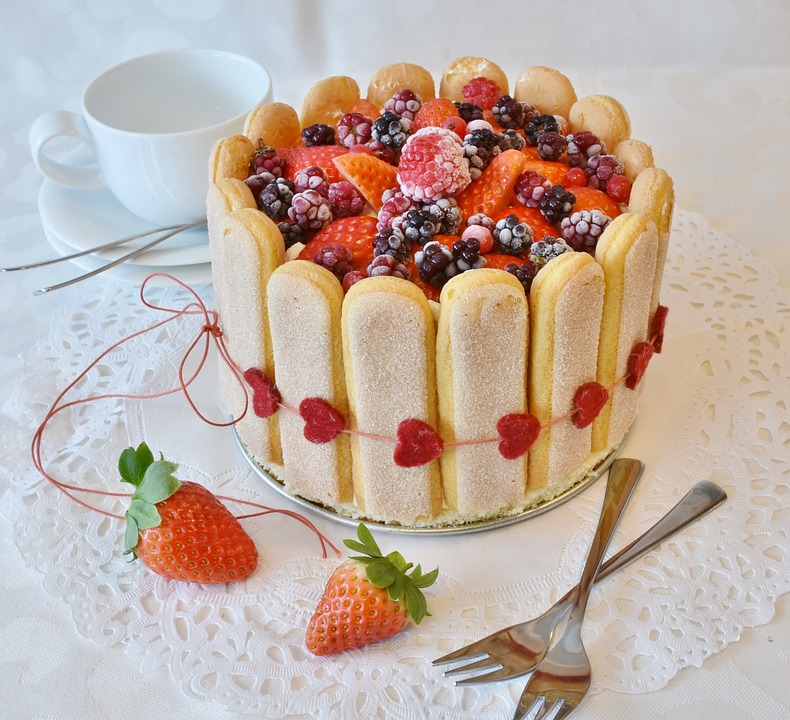 Looking for a rich recipe, where you can use the freshest fruits of the season? The Mixed Berries Ladyfinger Cake is something that will catch your attention for sure. This is the kind of recipe that you can make in a short time, from start to finish. While being so easy and quick to make, you will get more time to enjoy it later.
The thing that will amaze you the most is the presentation. If a tasty cake with a beautiful appearance is the thing that you have in mind, then this is the recipe that you are looking for. A generous amount of berries added on top will bring lightness and improve the overall flavor of this magnificent cake.
The ladyfingers add a nice and versatile finish, while the fresh forest fruits will bring a fantastic pop of color. All of this is nicely packed into a Mixed Berries Ladyfinger Cake, that is here to offer you an unforgettable pleasure. Check on the complete recipe with instruction, and head to your kitchen to make this miracle of a cake!
Ingredients for Mixed Berries Ladyfinger Cake 
800 grams cream cheese 
250 grams mascarpone cheese 
2 teaspoons of vanilla extract 
250 grams ladyfingers 
mixed berries for decoration ( strawberries, raspberries, and blackberries) 
2 tablespoons icing sugar 
70 grams unsalted butter, melted 
 1 tablespoon powder gelatin
How to Make Mixed Berries Ladyfinger Cake 
Dissolve the gelatin in water and set aside. Set aside about 20 ladyfingers, and the rest of the ladyfingers pop them in the food processor and pulse until fine crumbs forms. Add in melted butter stir until combined. Transfer the mixture in a springform cake tin and tap it evenly. Chill in the fridge until you make the filling.
Using an electric mixer combine cream cheese, mascarpone cheese, icing sugar, and vanilla extract. Mix well until fully incorporated and add in prepared gelatin but dissolved over simmering water. Stir well and pour the mixture in the chilled crust. Let it chill and set for about 2-3 hours in the refrigerate.
Take off of the cake stand and decorate with the rest of the ladyfingers and top it with fresh mixed berries on top. Enjoy.
To see other recipes for Mixed Berries Ladyfinger Cake, check out: 
https://www.happyfoodstube.com/mixed-berry-charlotte-cake/
https://www.homecookingadventure.com/recipes/berry-charlotte-cake