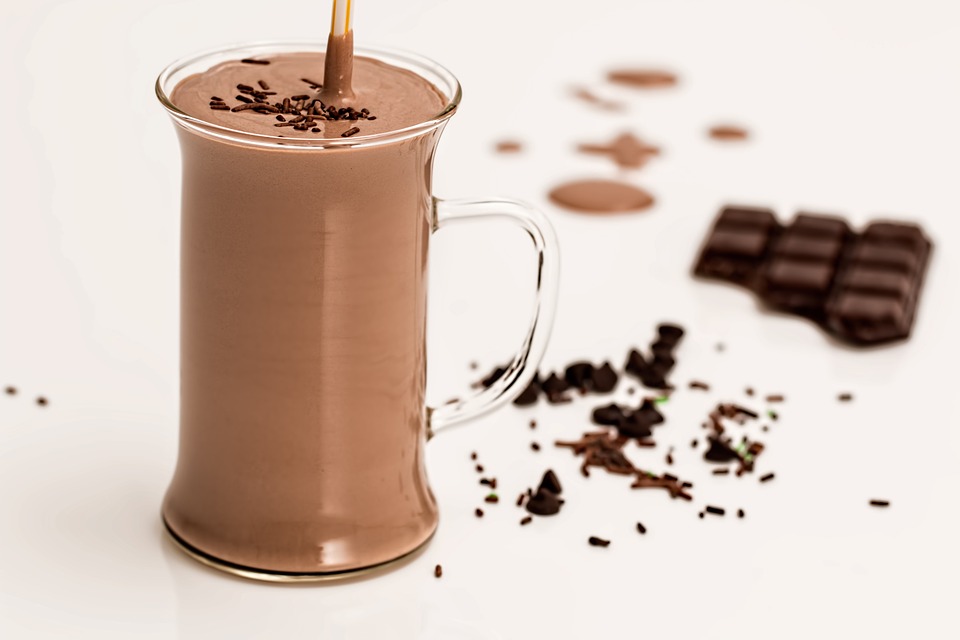 We all know that dark chocolate is one of the best sources of antioxidants, and it can lower the risk of heart disease and improve your health. Today, I want to share with you a super smoothie recipe that's perfect for any time of the day. It's creamy and has a thick consistency. This recipe will make enough for one serving, but you can easily double the ingredients to serve 2. 
When I heard the word smoothie, my brain immediately goes to fruits. Almost every place I went that sells smoothies, always uses a combination of fruits, until I went to this one place near my office that sells a chocolate smoothie. I was hooked and have been making my combination of chocolate smoothie; one of them is this recipe that I want to share with you today. 
The thick consistency of this smoothie is perfect when you add some honey; it will also give it some sweetness. If you have some dark chocolate leftovers, just sprinkle it on top, and it will be a great addition to it. 
Ingredients:
3 pitted dates 
1 cup unsweetened chocolate 
1 cup ice 
1 tablespoon unsweetened cocoa powder 
1 (5.3-oz.) container vanilla soy yogurt 
½ banana (sliced and frozen)
almond milk 
dash of instant coffee (optional)
Other optional ingredients for garnishing:
dark chocolate shavings
chocolate sprinkles
How to Make Dark Chocolate Smoothie
In a small bowl, place the dates and cover with hot water. Let stand for 3 minutes or until softened, then drain. Blend the milk and dates for 30 seconds or until pureed. Add the rest of the ingredients along with the ice and blend until smooth. Garnish, serve, and enjoy.
To see other recipes, check out: 
https://www.cookinglight.com/recipes/rich-dark-chocolate-smoothie
https://cooktofood.com/dark-chocolate-smoothie-for-weight-loss/