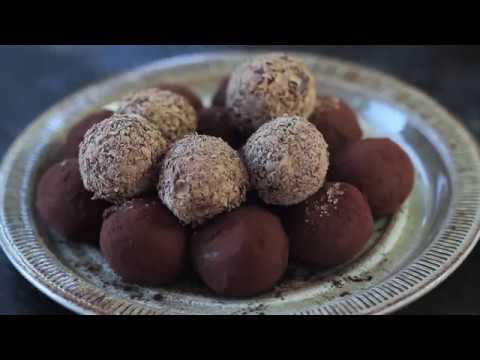 I love baking around the Holidays either for my family and friends or to make to give to someone special as a homemade present so I want to find you some recipes that I think you may enjoy making too, so how about these Chocolate Caramel Truffles, that I just know you will love to make .. just look at how good they look I could not resist thinking about making them , how about you ?
This great recipe has been brought to you by Home Cooking Adventure on YouTube, thanks for sharing this recipe with us
Here below is the recipe and the video tutorial to watch both from the YouTube channel
Ingredients
Makes about 25 truffles
3/4 cup (150g) sugar
1/2 cup (120g) whipping cream
7 oz (200g) bittersweet chocolate. chopped
1/2 tsp (3g) salt
1 tsp (5g) vanilla extract
1 1/2 tbsp (15g) cocoa nibs, optional
Cocoa powder or grated chocolate for coating
1. Place the sugar in a heavy bottomed saucepan over low-medium heat, and cook until sugar dissolves, stirring with a wooden spoon until it gets a caramel color.
2. Remove the pan from the heat and add the cream. It will bubble a little bit.
3. Cook for about 1 or 2 minutes stirring constantly until smooth. Remove from heat and add salt vanilla extract and chocolate. Stir well until smooth.
4. Stir in cocoa nibs if used.
5. Transfer the mixture to a bowl and let cool at room temperature.
6. Refrigerate for 2 hours until hard enough to roll into balls.
7. Use a teaspoon or a melon-baller to scoop out the truffles and with greased palms form into 1 inch (3cm) balls.
8. Roll the balls in cocoa powder or grated chocolate and refrigerate for at least half an hour before serving.