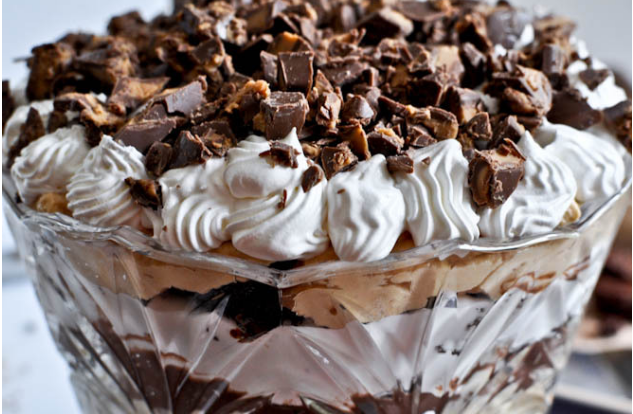 Welcome to 24 days Of Christmas Baking .. a count down to baking wonderful recipes for the family and friends to enjoy 
I love Christmas baking so I wanted to find you some recipes that I think you may love and share one with you each day ..
 Day 23

 ….

Holiday Trifle 

Christmas lunch would not be complete without a holiday trifle, my family love me to make one so I have been looking for some new recipes but of course I could not just pick one for the holiday trifle as we all seem to have our favourites so here for you are a few recipes that you can make .. why not check them out

There are 28 different trifle recipes for you

These great trifle recipes have been brought to you by huffingtonpost.com website there are many recipes from different website one you have found the one just click on the link to get the recipe

Here below is an excerpt from the website
A trifle recipe is your savior of holiday entertaining. It lets you look impressive, but won't stress you out. Trifles are like secret weapons that are especially handy during the holiday season when you need easy desserts that can feed a crowd. No matter what ingredients you use, you don't have to worry about perfect presentation, because it's all about layering individual components. No more building a cake and hoping it doesn't topple over when you go to ice it. No more relying on faith when you take your soufflé out of the oven. With trifles, it's just about placement — and you can handle that.
Trifles also look beautiful with their multiple layers, especially if they're showcased in an elegant glass bowl. They have the ability to elicit the same "oohs and ahhs" that other impressive desserts get this time of year. But when it comes to making a trifle recipe, it couldn't get any easier. Trifles do the work for you, so this holiday season, let them.
If you're not into the traditional English combination of jelly, fruit and ladyfinger cookies, you can make a trifle with ingredients you actually want to eat — like chocolate caramel Rolos, for example. We rounded up 29 trifles for you to serve at holiday parties and actually, all year long. Once you go trifle, you may never go back.