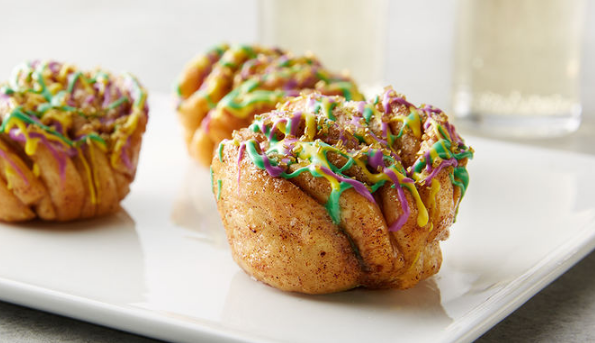 Why not have a go at making a king cake I came across a few recipes that look fun just like this Mardi Gras King Cake for you to try out .. a great party cake that is for sure with it's wonderful colours
It's not a Mardi Gras party until someone serves the King Cake. This year, go crazy and serve up King Cake
Here is an excerpt about the king cake
The king cake of the Louisiana tradition comes in a number of styles. The most simple, said to be the most traditional, is a ring of twisted cinnamon roll-style dough topped with icing or sugar, usually colored purple, green, and gold (the traditional Mardi Gras colors) with food coloring.
Article source :https://en.wikipedia.org/wiki/King_cake
Layers of buttery cinnamon sugar goodness packed into a muffin and drizzled with Mardi Gras-colored frosting and edible glitter.
Ingredients
1 can (11 oz) Pillsbury™ refrigerated crusty French loaf
1/4 cup butter
1/2 cup sugar
1 teaspoon cinnamon
1/4 teaspoon nutmeg
1 container (16 oz) Betty Crocker™ Rich & Creamy vanilla frosting
Purple, green and yellow food coloring
Edible gold sprinkles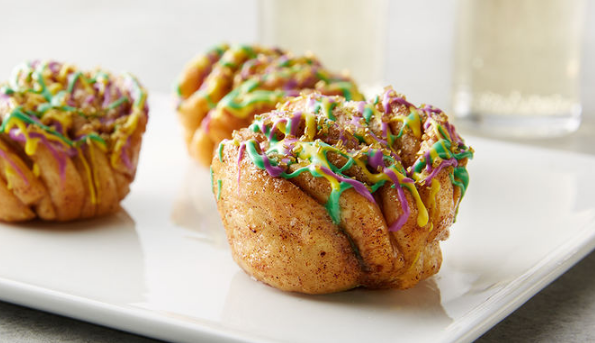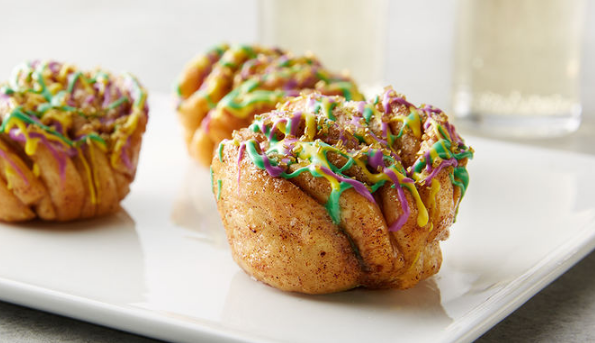 To Get The Recipe :http://www.tablespoon.com/recipes/king-cake-pull-apart-muffins/3a5b068f-9fb8-4892-ae85-1a42884712a2